Kinzler Construction Services creating a go-to place to connect people
Kinzler Construction Services (Kinzler) was searching for a way to store and access important documents. But they realized that an intranet could be so much more than file storage. They've also created a space for communication and engagement to flourish with their Jostle® intranet.
"We needed more than a 'go-to' place for important documents. The Jostle intranet functions as our employee newsletter, employee directory, and accountability chart. It's also a great place to recognize and connect coworkers—not only individuals in the office, but also our field staff located all across the US."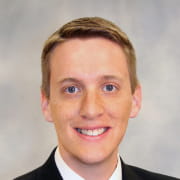 Jason Mortvedt
Marketing Director
Challenges
Kinzler Construction Services is an employee-owned construction subcontractor with a proven process for safe, hassle-free installation and delivery of building materials. The initial challenge Kinzler faced was their lack of online file-storage. "We didn't have a way for our employees, across the US and in the field, to access important information," said Jason Mortvedt, Marketing Director.
However, what started as a search for a new file repository to help manage and maintain documents and information quickly became much more. Due to the disparate nature of their workforce, Kinzler struggled to interact between locations at all. There was little company-wide communication and no way in which to express and enjoy their culture.
"We knew that we needed to communicate better and more efficiently as Kinzler continues to grow. And that people need easy access to company information, on both their phone and computer," shared Jason.
Solution
"IT began looking for traditional file-storage intranets, but we identified an opportunity to make our intranet more than that," shared Jason.
Kinzler wanted to create a "go-to place" for their employees—a place where everyone could easily access files, find information, connect with other people, and enhance their culture. They decided the Jostle platform was exactly what they needed.
Implementation
Kinzler is actively achieving their vision of a one-stop-shop for everything from accessing important files to embracing their company culture. Here are a few details from Jason on how they set themselves up for success:
Highlighted benefits. "When we rolled out our new intranet, we explained to our employees how it could help us overcome some of the day-to-day problems we faced."
Had influencers. "We also set up a team of influencers, to encourage usage of the platform across all of our branch locations. They would be responsible for posting photos, articles and getting things up and running."
Posted business critical information. "We got our Operations Department to start posting the daily crew schedule on the intranet. The field installers would have to log on daily to see job assignments. We also switched all communication about events from posters and printed newsletters to intranet posts."
Ditched email for conversation. "We encouraged the switch from emails to Jostle's Discussions to keep all communication in one place."
Tagged people. "In the beginning, when an article, event, or discussion was posted we would tag people, or check the 'Send email' box, so the intended individuals would be notified."
Got leaders involved. "We encouraged upper management to start showing recognition for a job well done."
Track success. "We continue to track usage and engagements and the results are fantastic!"
"One of the biggest changes is the improved interaction between employees across all of our branch locations."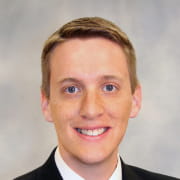 Jason Mortvedt
Marketing Director
Results
Kinzler's results are noteworthy. They've brought together all of their employees from all over the country in a way they never could before. Their online space is well-used, fun, and people-centric. For example, field employees share job pictures and show recognition to their teams with the shout-out feature. And people celebrate personal life events and milestones like marriages or having a baby! It all reinforces Kinzler's culture and core values.
Kinzler is the 2017 Jostle Award winner in the Intranet Strategy category. This award recognizes the use of the Jostle intranet as a key component of an organizational strategy to create a connected and vibrant workplace. We think it's very well deserved.