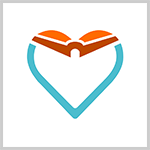 Keeping everyone in the loop, all the time
The Diary Corporation ("The Diary") is a cloud-based software company focused on helping people gather and own their personal medical information, and on helping providers to better manage high quality chronic care for their patients. The Diary's app pulls together personal medical records and health information, as well as information from devices and sensors.
The Diary's unique self-management approach depends on everyone seeing what's going on and participating when they need to. They needed a tool that was universally accessible and easy to use. They needed something to help them form and re-form teams on demand. And they needed a robust profile and search capability, so that they could find the people to form those teams.
The Diary's Jostle® intranet, nicknamed "The Hub", delivered what they needed, and more. A year later, it's their system of record for all dialog in the company that affects high-level business strategy, as well as day-to-day interactions throughout the business. The Hub ensures close global collaboration across all company work areas, saving them over 500 hours in meetings per week.
Company:

The Diary Corporation

Size & Locations:

30 team members in 10 countries

Sector:

Technology / Healthcare

Interviewee:

Stephen Michael, Operations Director, Care Management

Participation:
What is The Diary?
The Diary is a startup. That means they learn fast and innovate faster. They originally focused on capturing the consumer market. "We found that in North America, people love the idea of owning their personal data, but they don't want to do the work to get their data, and they don't want to pay for it," shared Stephen Michael, Operations Director, Care Management.
Originally, the company was based in New Zealand. When they shifted the company to the US, they also expanded their market focus to include healthcare practices and providers, as well as individuals managing the care and health information of their elderly parents.
The Diary has employees all over the world. They don't think of themselves as having a single headquarters. For operational purposes, they've declared their headquarters to be Tucson, Arizona. Most of their development staff are in other countries, including New Zealand, Australia, Russia, the Czech Republic, Brazil, Argentina, Japan, and Albania.
We spoke with Stephen about The Diary's experience with their Jostle intranet. His role is unique, in that he is not only responsible for the team that provides customer care, but also oversees employee care. He was responsible for coordinating how the internal communication challenges The Diary faced were solved.
The Diary is a self-managed company
There's no hierarchy at The Diary. Employees manage themselves. Each member takes full responsibility for their decisions and needs to have a lot of trust in everyone else. The person responsible for the outcome is the key decision-maker. Logic and reason are the key criteria they use for evaluating decision options. The decision-maker could be anyone in the company, without regard to rank. There are currently 30 full-time employees at The Diary, and quite a few contractors. Stephen explains why they chose self-management over more traditional structures:
"As you know, in the software world, and the healthcare world, there's a lot that's in flux right now. We needed to enable people to change direction quickly. Several of us who have worked in government organizations and the private sector, recognized that hierarchy slows things down when it comes to decision-making. If everything has to go up through channels and it has to go through processes, it slows things down.
With a self-managed company, everybody's aware of what the business goals are. Teams are formed around tasks or goals that need to be met. Those teams are responsible for making sure they meet them. There's nobody to go up to, nobody who needs approve their actions or decisions."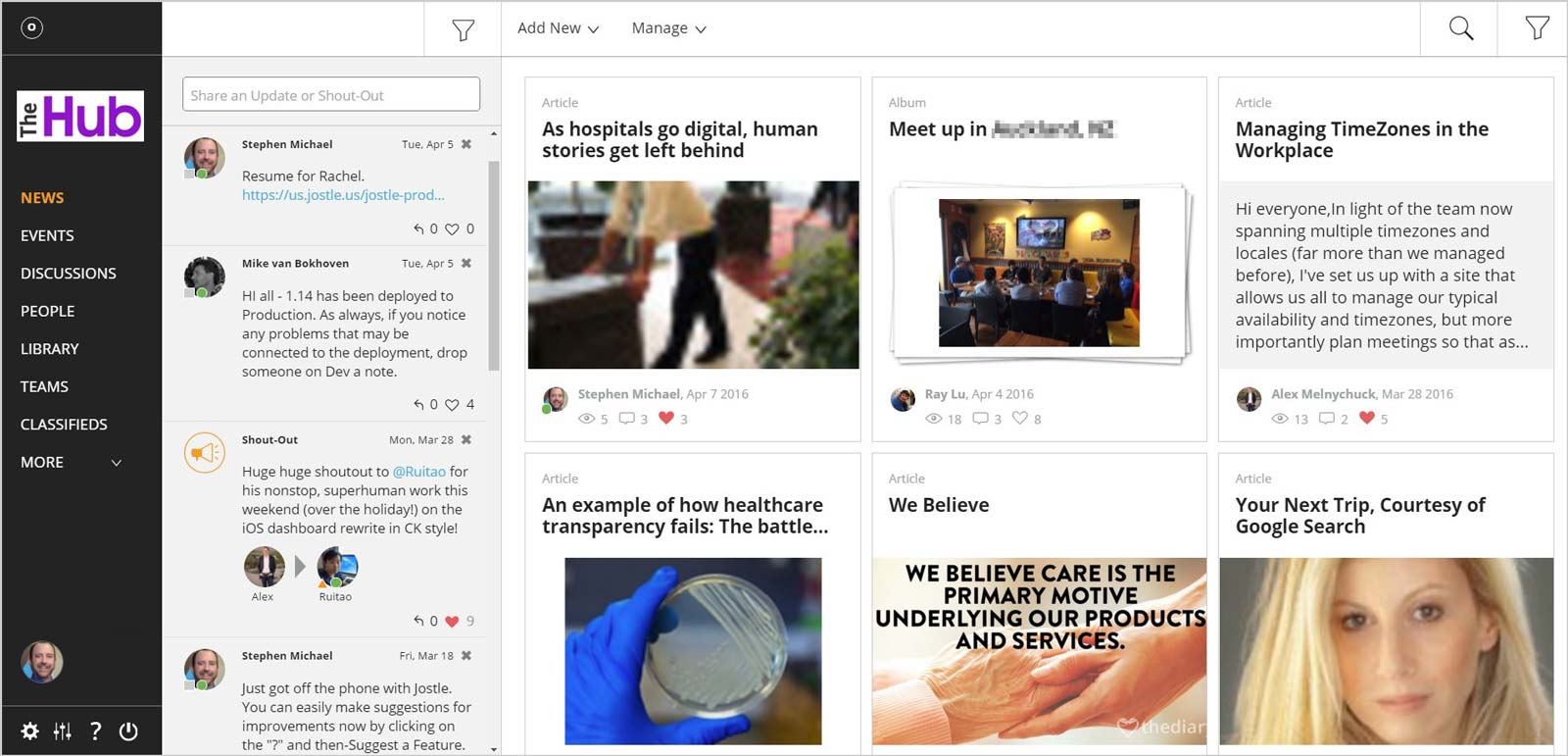 Challenge: Keep everyone in the loop, all the time
The Diary, like many startups, is agile. Adapting to new opportunities and realities is part of their competitive advantage. They had two critical communication needs: participation and skills visibility.
The ability for everyone to participate was key. They needed a way to ensure that people could communicate with each other to meet their immediate needs, and to participate in, or at least observe, the decision-making process on the different teams. They wanted to give every employee the opportunity to be involved in decisions, regardless of their location.
They also needed to instantly know what skills they had available in-house. They wanted an advanced profile feature that was connected to robust search. "As a young company with people who are disconnected all over the world, it's important for us to be able to really assess who we have company-wide - who would make up a good team, without having to go outside if we don't need to," said Stephen.
Before the Jostle intranet: The wrong tools for their needs
The Diary uses a Microsoft platform and they had been using Office 365 for communication. People were struggling to use it. The first thing they did was invest time and effort into making Office 365 work better for them. At a certain point they realized that what they needed was something that platform could not provide. They wanted a platform that focused on people, rather than process, and a modern, highly usable interface. They needed something new.
As the company grew, each team had adopted its own communications tools. This created silos that made it hard to stay coordinated and participatory. Teams were drifting apart, and the amount of time spent in meetings was becoming a burden.
"We had a meeting with some of the leads of different teams. We decided we needed to explore what was available out in the world that could help us build an intranet that was based on people and communication, instead of process and information," shared Stephen.
Why did The Diary choose the Jostle platform?
Stephen initially identified 12 possible intranet vendors. After an assessment of all 12, the team met and narrowed that down to three leading candidates to examine with detailed demos.
"We needed a robust tool that was people and team oriented. That was probably the biggest selling point when we looked at the Jostle platform. We can set up teams whenever we need to, and we can change those teams very quickly."

Stephen Michael


Operations Director, Care Management
The Diary's CEO, Hamish MacDonald, had some very specific requirements for an intranet. Of the 12 products they evaluated, only Jostle's platform met his two key tests. The first was a robust profile that could be searched easily. The second was that the platform be people-focused. This would allow the organization to form teams on the fly without having to get permission. People shouldn't have to go through any kind of administrator to do what they need to do. This supports the personal autonomy of a self-managed company, while making it easier for those people to self-organize their teams and their work.
In everything they do, they emphasize people over process. The Diary wanted an intranet that supported that.
Launching The Hub
The Diary was committed to a quick rollout of The Hub. They wanted to ensure that their intranet was in place when they rolled out their new product. Their team rallied to launch and went live within a month. Adoption was immediately strong. A year later, The Hub is still going strong with a bright future.
Stephen described the process: "The roll-out was very smooth. We did some prep work with the Jostle team. It actually went very quickly because we got the requirements right, and we were pretty committed to making this happen."
How the new intranet is being used
Inclusive decision-making across time zones
The Diary is focused on using their Jostle intranet to get work done and create a lasting record of the work they do. The most heavily used feature is DISCUSSIONS. As a self-managed organization, they need to be able to discuss issues and deal with conflict. In a typical week, between 65 and 85% of The Diary employees participate in Discussions. They average about 8 posts per person per week since January 2016.
"The nice thing about having things in open discussions, is people can bring up any kind of disruption, disagreement, and clarification questions, so that we don't have to deal with that in the meeting itself, which oftentimes gets people a little heated. A lot of that stuff gets taken care of before we even have the meeting," Stephen says. "It's all taken care of in open discussions and sometimes in private discussions. You'll see that two people will have some disagreement, and they'll get together offline and have a conversation and realize that they're not really in disagreement, they might just have different perspectives, or if they really are in disagreement, it's posted. Then that disagreement is noted in the meeting."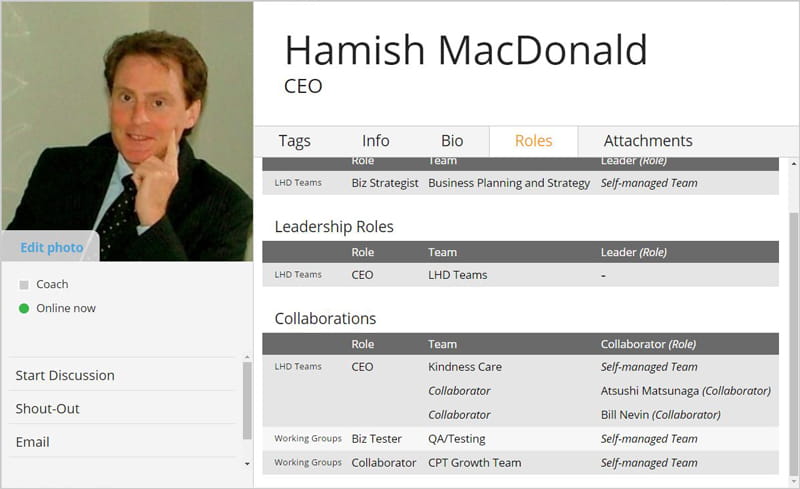 Among the benefits of this transparent, accessible forum for discussion and debate is that the CEO can participate without interruption. He travels constantly, and with The Hub, he can remain consistently involved and aware – even though he may work from a different location every day. "Sometimes he's in Japan, sometimes he's in Mexico, sometimes he's in New Zealand, right now he happens to be in Tucson," said Stephen. "We don't know where he's going to be, but he can always use The Hub to figure out what's going on, and we can always find him that way."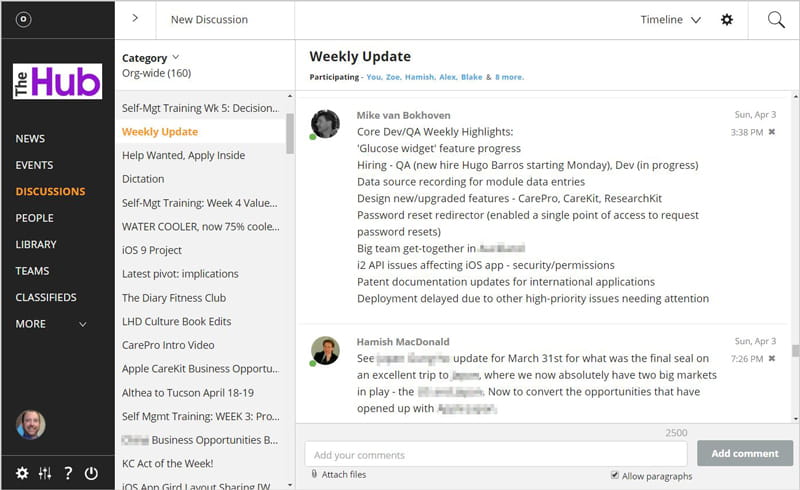 "When new people join the company, we encourage them to explore the different Discussions out there during their first few weeks. When they have ideas about something they think might be new for the company, we encourage them to search the Discussions and see if this has already been discussed and a decision's been made somewhere. That's been very helpful for us," shared Stephen.
The Diary could add another 100 employees in the next 12 months. The Hub will help them with on-boarding, and maintain their character as they triple in size. "When it comes to being able to on-board that many people, having tools that are easily accessible, easy to use and that they can connect with, is key," explained Stephen.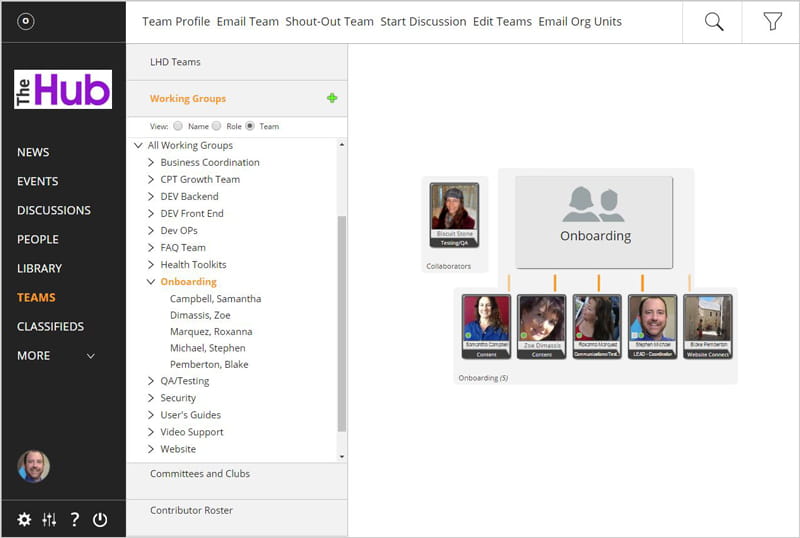 Pulling teams together fast
One the key requirements for the company was a robust employee profile capability. The Diary encourages people to put as much depth and richness into their profiles as possible. When someone in the company is trying to quickly pull together a team to address a new opportunity, they can search and find the specific skills they're looking for. This means they take maximum advantage of the resources they have before they need to expand the team or hire contractors.
A couple of weeks prior to our interview, the company had a major new partner meeting to prepare for. Stephen had this to say:
"We really needed to focus people, and we needed to break down the barriers, the silos, around development because this impacted every single team - the sales team, the marketing team, the support team, the iOS development team, the web-based development team. Everybody had to be pulled into this, so all those silos had to break down. There were a couple of days of tension about how we were going to make this happen, and then we pulled all the team leads together and went 'look, The Hub is the main place that we use for communications'. It worked."
Streamlining meetings
Like a lot of companies focusing on new markets, The Diary reorganizes their teams around their evolving priorities. This creates a lot of change to absorb in a short time. They had weekly meetings that ran three or four hours long. They decided instead to do a lot of the prep work for each meeting in the DISCUSSIONS view. Any important decisions or points of conflict were noted. Within a short time, the weekly meeting shrank to 30 very productive minutes. As a result, no one feels left out of the loop and no one is sitting at their desk rolling their eyes as the discussion drags on.
Stephen emphasized the value of using discussions prior to meetings:
"We go through a lot of prioritization stuff, we get to the point that people really need to discuss. The extraneous stuff is taken care of before the meeting even happens. We feel that it's cleaner. It's very clear decision-making."
Silo-busting
Since The Diary has always been self-managed, different teams have made their own choices about communication tools. But this created its own problems. Now everyone knows they have a common touchpoint for important work. It's The Hub.
Some teams still keep their own work tools, but as Stephen explains:
"The idea is when your team is working on something, and you come up with your final documents, those go in The Hub's LIBRARY, so people can find them. They don't have to know for this team I have to go to Confluence, for this team, oh that's in something else, and this one's on Office 365."
The business impact: Saving 510 hours a week
The biggest impact the Jostle intranet has had on The Diary is timesaving. Hamish MacDonald, CEO reminds team members: "Since we've implemented The Hub, we've reduced the need for each person to be in large meetings of up to 20 hours a week during crunch times, to about 3 hours."
That's a difference of 17 hours per employee. A bit of arithmetic shows that The Hub is currently saving The Diary over 500 hours of frustrating meeting time per week.
"Since we've implemented The Hub, we've reduced the need for each person to be in large meetings of up to 20 hours a week during crunch times, to about 3 hours."

Hamish MacDonald


CEO
The Diary's vision, talent, and enhanced agility means they have been able to capitalize on some great opportunities. We're proud to be their intranet of choice. You should expect to be hearing a lot more about this innovative and progressive company very soon.
About Jostle Corporation
Jostle is the creator of a new kind of intranet that is designed to help leaders engage their workforce. Its elegance and relevance yield exceptional participation rates – exceeding five times industry standards. Jostle's intranet is turnkey, cloud-based, and requires no IT resources. For more information contact info@jostle.me or visit us online at www.jostle.me.
Download The Diary Case Study