The best Google-integrated intranet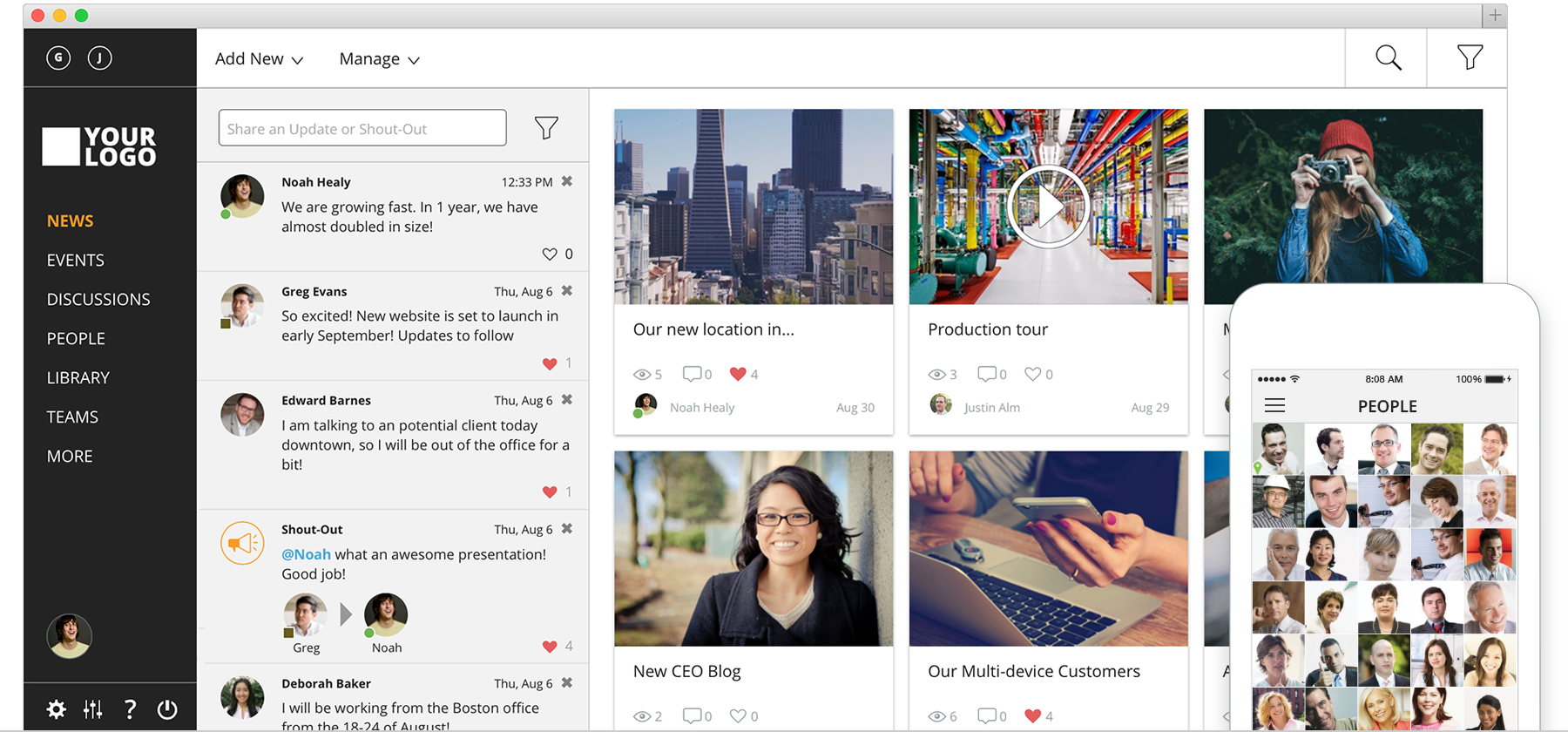 Why our Google-enabled employee intranet delivers 5X employee engagement:
Deep Google integrations

Fully integrated with Google Docs, Gmail, Google contacts and Drive. It uses Google IDs for single sign-on and shared profile information. Add non-Google users if you wish.

Simplifies Google Drive

Navigating Google folders and permissions can be confusing for some employees. And Drive search results can be overwhelming. The Jostle® intranet fixes all this for your go-to files.

Unifies your organization

A single place for organization-wide news and information. The go-to place to find people and recognize their contributions. A perfect marriage with Google's document collaboration and email tools to create a complete, connected, collaborative workplace.

Elegant and work relevant

Easy for employees to use. Work-relevant social tools make it easy for people to find help, share ideas and participate via comments, likes, chats and forums. Publish to the entire organization or target a specific location, division or job type.

5X employee participation

Jostle intranets typically enjoy 85% employee participation rates. That's 5X industry norms. The Jostle platform makes it easier for everyone to enjoy the benefits of 'going Google'.

Easy to roll out

Cloud-based and turnkey. Our proven engagement process will have you up and running within a week, with full integration into your Google domain.
Completely turnkey. Deploy fast.
Sign up on Marketplace

Import users

Add content

Launch party!
"As a decentralized organization, the Jostle intranet is just what we were looking for to help disseminate our company's culture."

Andy Glaus,
Information Technology Director,
Premier Employee Solutions
Get a live demo to see our Google integrations.
We'll contact you within one business day