3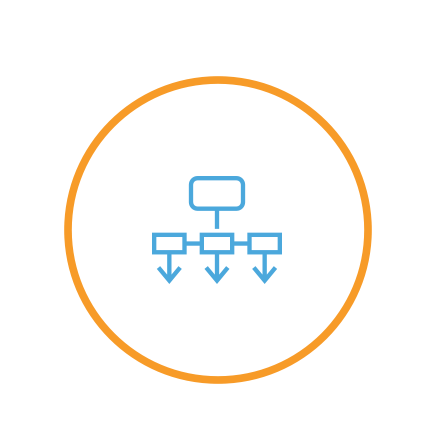 Understand who's doing what
Clarify your organization. Understand how teams are organized and structured. Help people find the help they need. Uncover expertise.
---
Put a

face

to a name
The ultimate employee directory. Allow people to share expertise, interests, and accomplishments. Make employee data searchable. Fields can be self managed or synced to your enterprise systems.
Tip: learn about syncing with Google for Work
"The people-centric aspect of it helps with the connectedness and sense of culture across our sites."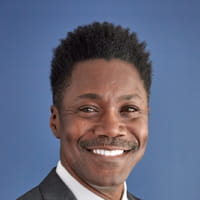 Kenneth Walker
Vice President of National Site Operations, Per Scholas
Navigate your organization
Replace hard-to-maintain organization charts. Capture all kinds of workplace structures including matrix reporting, self-managed teams, and communities of practice. Sync with your HRIS system.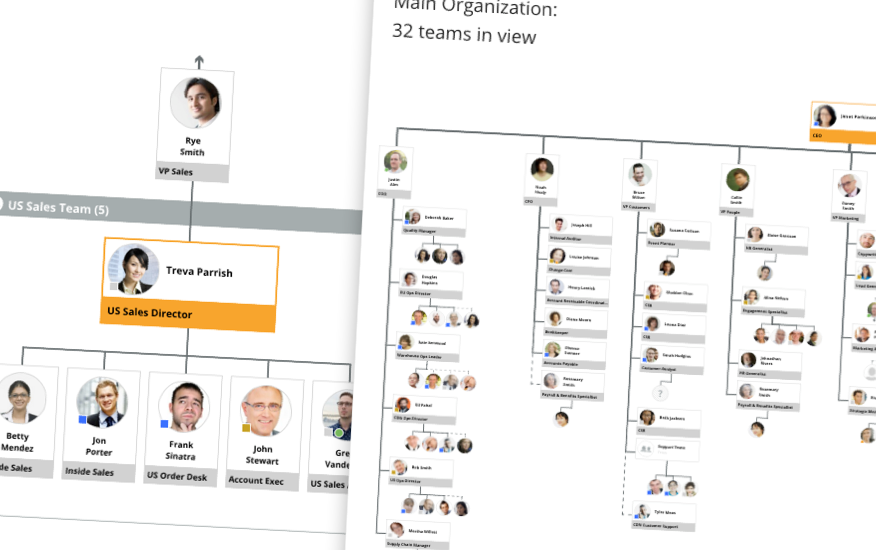 "We can set up teams whenever we need to, and we can change those teams very quickly."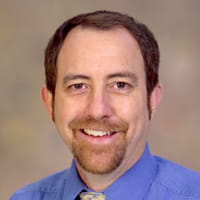 Stephen Michael
Operations Director, The Diary Corporation
Why this matters
Organizational clarity can be hard to achieve. Understanding who does what and how people cluster together to get work done (teams, org units, employee types, locations, etc.) can help. Information should be work relevant and clutter free. It must be targeted and filtered by the people it matters to.

Find people and expertise
Find everything: teams, experts, documents, conversations, etc. Filter by org unit, employee type, location, etc. You can even find people via nicknames or rough phonetic spellings.
Tip: Jostle's patented People Search technology is a powerful way to find anyone, anywhere in your org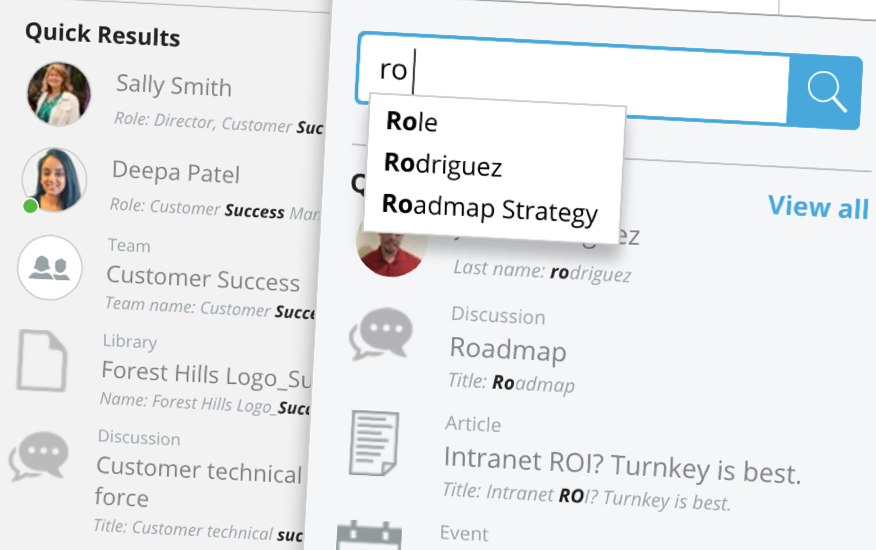 Clarify employee groups
Identify employee types, recognize employee accomplishments with badges, or define project teams. Send relevant content to each group.
Tip: dynamic groups automatically update as teams evolve and new employees arrive