Jostle Awards 2014

The Jostle Awards celebrate our customers and how they use their intranet to bring employees together, simplify working life, and reach new heights!
Congratulations to the 2014 winners
Most Creative Launch
Many customers have brought cleverness to their Jostle launch. This award recognizes those memorable experiences.
Winner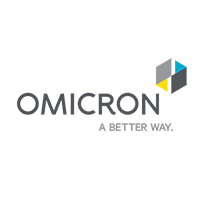 Omicron Canada Inc.
Omicron won for Most Creative Launch because of their awesome launch party. Their community open house ended with a flash mob complete with custom soundtrack, 'Call me Maybe' became 'Jostle it Baby!' danced by their launch team. We were speechless.
"Jostle has made a significant impact on our employee communication and sharing, and has really helped us build an Omicron community."

Courtney McKissock

Human Resources, Omicron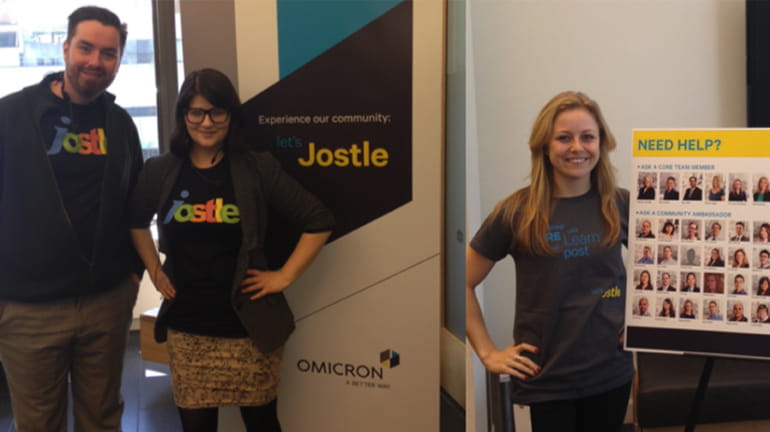 Finalists
Strongest IT-Comms Partnership
When strategic IT and Communications leaders work together, everybody wins. This award celebrates the power of this collaboration.
Winner
City of Waterloo
During their Jostle launch period, City of Waterloo worked to build inclusive outreach and training activities across their IT and Communications teams to communicate their new intranet was something for all to share.
"When we hear staff saying "We're going to Jostle that" you get excited. I didn't tell them to use it, they're just using it. It makes us happy when we see that adoption taking place."

Megan Harris

Director, Communications, City of Waterloo
Finalists
Technology Leadership
At its best, IT is constantly creating opportunity for the business. This award acknowledges the critical role that great IT leadership plays.
Winner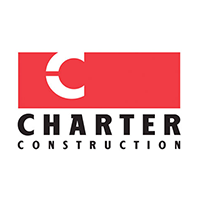 Charter Construction
IT stepped up, kept the focus and vision clear and made it happen.
"The first step was to create a short, but informative video that highlighted many of Jostle's easy to use features. We knew from the beginning that in order to get our employees to use something new and exciting, we literally had to walk them through the entire process."

Phil Greene

IT Manager, Charter Construction
Finalists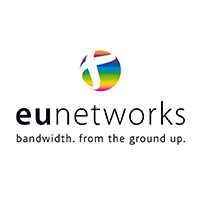 euNetworks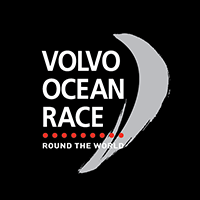 Volvo Ocean Race
Biggest Cultural Turnaround
Most of our customers are ambitious. Some have overcome real obstacles and adversity to achieve a vibrant culture with an engaged workforce. Here we celebrate the year's biggest cultural turnaround.
Winner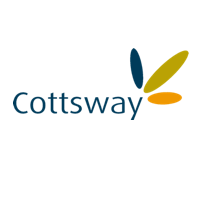 Cottsway Housing Association
Cottsway recovered from financial disaster by winning back the respect of their team. They were brave, bold, and stood by their principals.
"We got our mojo back. Thanks Jostle."

Lisa Hughes

Director of Change & Transformation, Cottsway Housing Association
Winner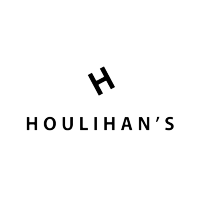 Houlihan's Restaurants, Inc.
Houlihan's went from disorganized communications and sagging sales to a connected and growing company. They came together, and now they're better than ever.
"This is the best our Company has been running in my entire 13 years here."

Robert Hartnett

CEO, Houlihan's Restaurants, Inc.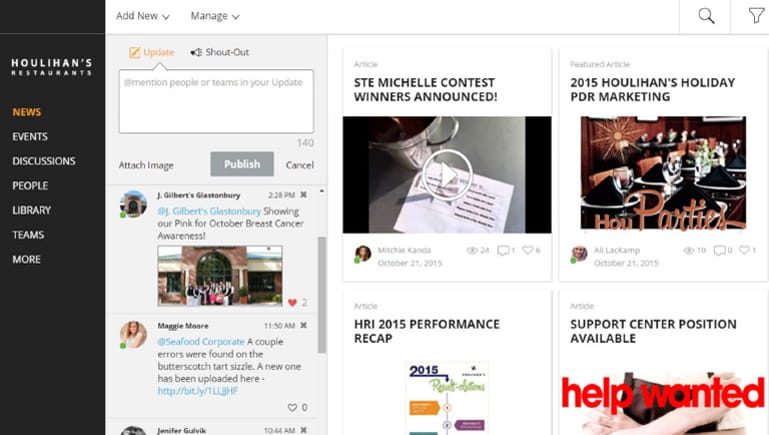 Finalists
Executive Engagement
Recognizing great leaders who recognize the value of an engaged workforce.
Winner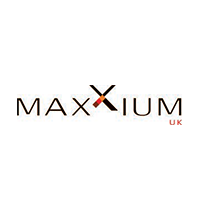 Maxxium UK
Maxxium's leadership has a strong sense of their cultural values - partnership, delivery, and entrepreneurship - and they are committed to sharing them every day.
"The introduction of Jostle into our business was seamless and exemplified our cultural values: partnership, delivery, and entrepreneurship."

Jim Grierson

Sales Director, Maxxium UK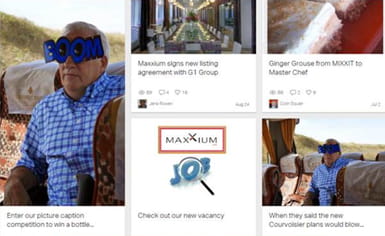 Finalists
Coolest Launch Asset
We've seen it all. Everything from movie trailers, cookies, posters, goodie bags, travel mugs, dance videos, and Jostle jelly beans. This award gives a shout-out to the best launch asset of the year.
Winner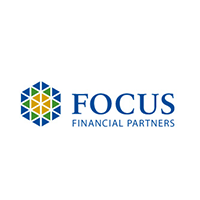 Focus Financial Partners
An epic movie trailer generated buzz for their launch. And the result...over 95% adoption in month one.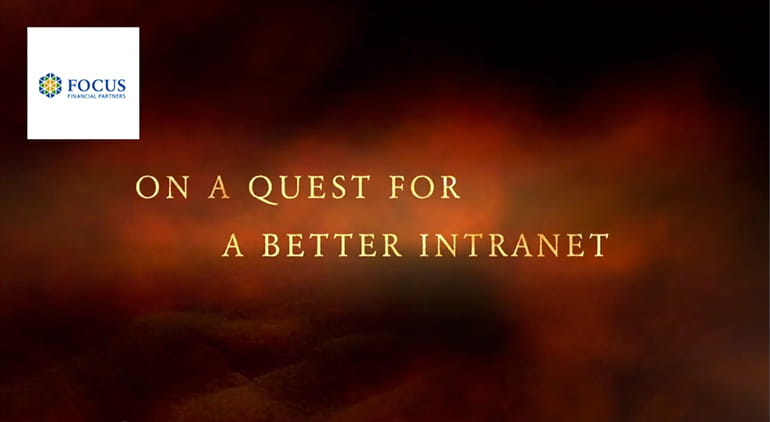 Finalists
Fastest Rollout
Frequently we have a need for speed. This award celebrates organizations who did things right while deploying very fast indeed.
Winner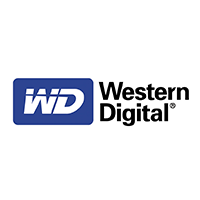 Western Digital
Western Digital set a very high bar here, rolling out to their new intranet to 30 locations in record time. Oh yes, they did it.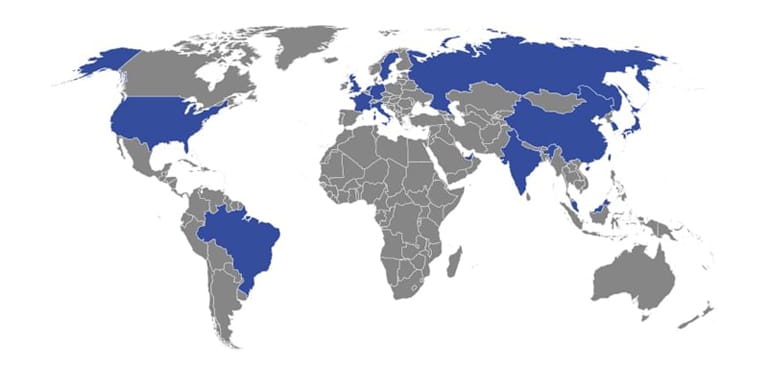 Finalists
Highest/Most Consistent Engagement
This award acknowledges customers with the highest consistent level of participation by their users. These customers achieved 80-90% engagement every week for more than 20 weeks.
Winner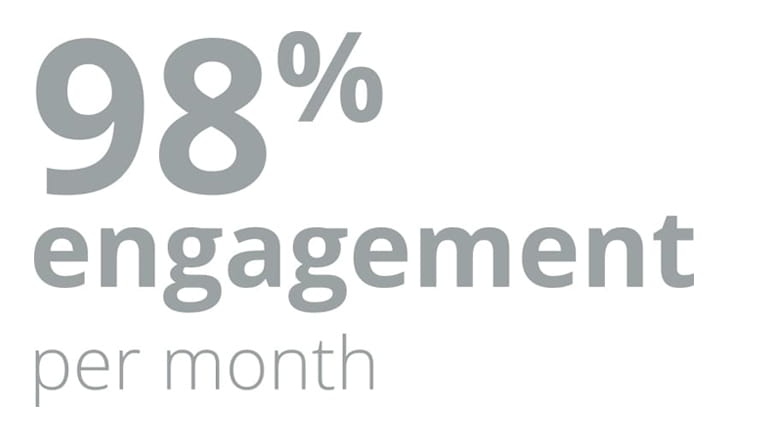 Finalists
The Jostle Ambassador Award
We're privileged to have so many individuals who work tirelessly and enthusiastically to introduce and promote Jostle in workplaces everywhere. This award goes to the person most passionate about flying the Jostle flag.
Speed of Adoption
This award calls out a customer that achieved over 90% engagement in week one. And for each of the following 20 weeks.
Vibrant Culture
For the most stunningly visual culture lived out loud with an intranet that celebrates their people, reflecting their knowledge and values.
Governance Champions
Governance can be magnificent, demonstrated by remarkable onboarding materials and guiding people to a more connected culture. This customer was the shining star of governance in 2014.