Build culture
Jostle brings your organization's purpose, values, and character to life. People can recognize contributions, celebrate successes, and give props for good work. Our platform gives everyone a place to connect and participate in your company's unique culture.
Why this matters
Our platform helps all of your employees become active participants in your company culture by giving them the tools they need to shape it. A list of meaningless company values is just a list of buzzwords. Your people want to see real, meaningful values in action. With Jostle, employees can celebrate workplace successes, share workplace stories, and align teams around a shared sense of purpose.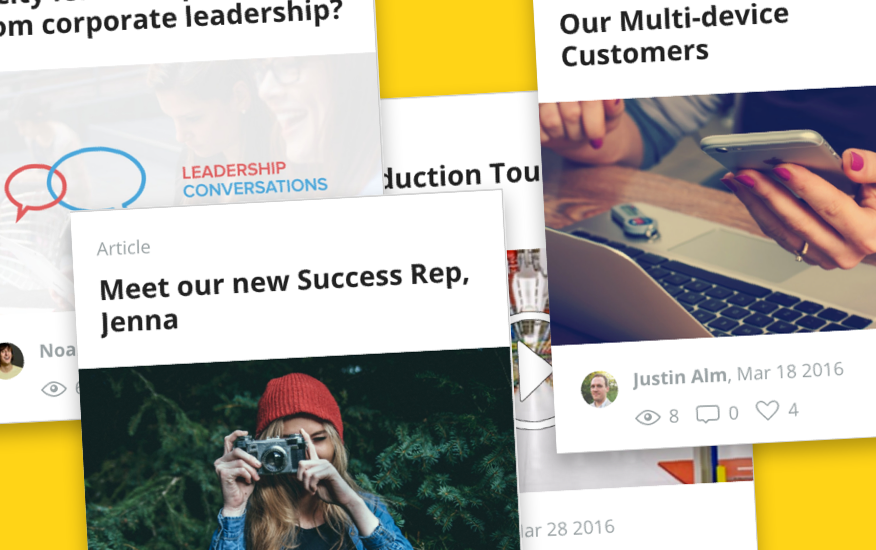 Share workplace stories & successes
Share workplace stories and celebrate successes to align your organization and get your people actively participating in your company culture.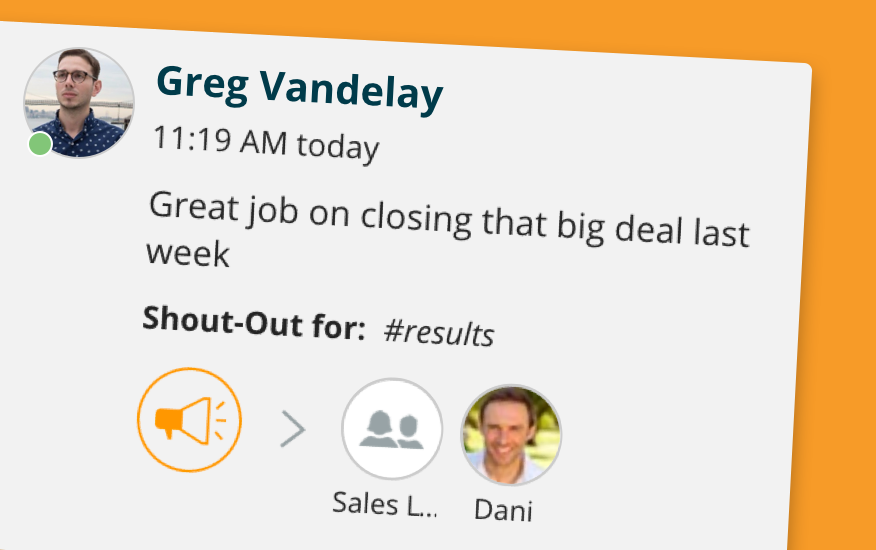 Recognize contributions
Shout-Outs offer an easy way for people to recognize each other's good work and demonstrate how they're living organizational values.
Fact
Companies that publish workplace stories several times a week achieve engagement rates of over 93%.
Plan events
Planning and promoting events on our platform is an excellent way to bring your people closer together. Events can be company-wide or tied to specific teams or locations.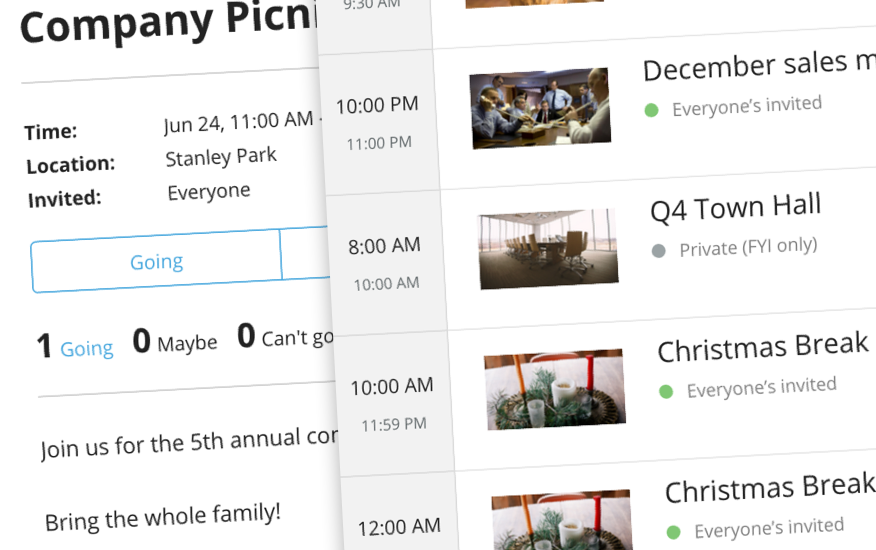 Reflect your brand
Bring your brand to life through your employees. Use news articles that reflect your brand values in action. And customize the look and feel of your Jostle platform with your company colors and logo.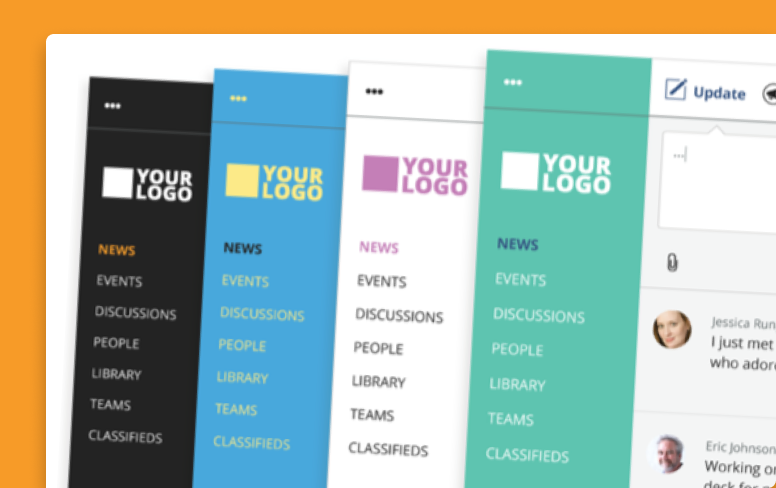 See what's happening
Activity is the pulse of your organization. It's used for short, quick updates to call out wins, welcome a new employee, and provide updates on company projects. Birthday and anniversary announcements are automatically posted, too.
Jostle helps Pure develop their company culture.
"Jostle underpins our employee engagement strategy and is integral to all elements of our company culture. It supports our key values of team work, quality, innovation, reward, support, and delivering the best results."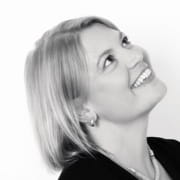 Gill Buchanan
Chief Operating Officer, Pure