An employee success platform that fully integrates with Google
Our turnkey platform is quick to launch and easy to use. As a proud Google Cloud Partner and official Google Workspace Marketplace app, our employee success platform integrates seamlessly with all things Google. Watch our product tour to find out a little bit more about our platform.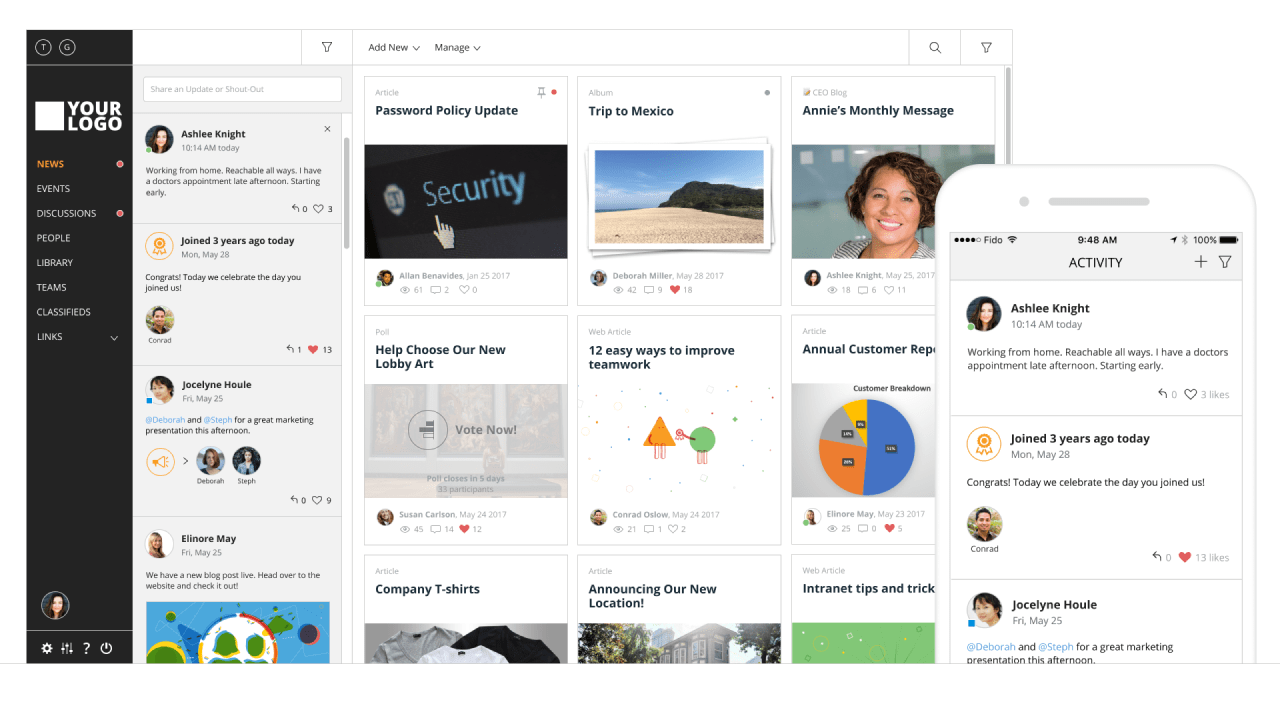 Watch our quick product tour
Here's how our Google integrations make your life easier
Quick-launch
We support Google SSO (OpenID Connect), which means your people can quickly launch your success platform from the Google App Launcher.
Manage your people info
In Jostle you can easily import and sync your employee data to or from Google. This enables you to add or invite people when they're added to your Google domain and automatically sync their employee data with our platform, or vice versa.
Find the files you're looking for
Searching in Google Drive is overwhelming for most employees. Jostle solves this by providing an organized place for your key files that provides clear context and content ownership. You can also find documents quickly using our universal search.
Simplify permissions
Google Drive file and folder permissions can get confusing. But with Jostle, SMEs can confidently share files with a specific location, employee group, or org unit because the permissions are locked and maintained on the Google side. New employees will automatically be given access once they're added to the platform by their Jostle System Admin.
Work collaboratively
Want to work collaboratively in a Google Doc, Sheets, or Slides? You can start new documents and co-edit with your collaborators all from within the platform. You can also embed Forms or Slides in News or Links for increased visibility and easier access.
Define and manage Google Groups
You can tie your org units (divisions or departments) to a Google Group. This enables you to target content, send email, invite members to a calendar event, and more. Editing an org unit in Jostle automatically updates the respective Google Group.
Manage events
We also make adding and scheduling events in your Google Calendar straightforward and easy. Just click the "Add to my calendar" button and you're all set.
Gmail integrated
Receive the notifications you want in your Gmail inbox. And email everyone on a team with a single click from within your success platform.
Get a

live demo

to see our Google integrations in action.