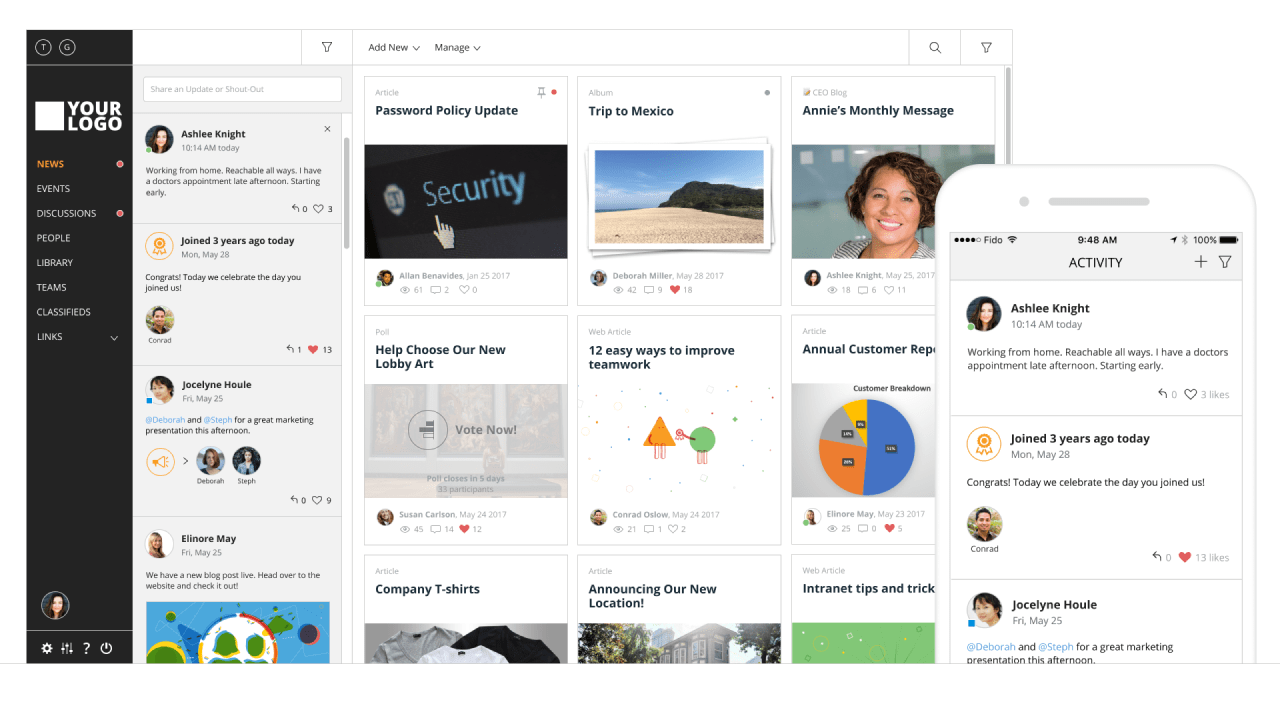 Watch our 2 minute product tour
Our intranet will never clutter, bloat, or break. We promise.
Explore the platform
Need more? Visit our Features page
We intranet differently
The way intranets are built guarantees that they'll get overloaded with information, content, and conversation. Soon, they're the place no employee dares to go. Instead of solving the growing complexity that's hurting your business, they just end up adding to it.
But we intranet differently.
Our approach keeps working life simple by eliminating clutter. Everything arrives in an organized, targeted way, so it can be quickly found and understood. We've created a full-feature intranet with just seven purposeful views. Say so long to complexity.
Connect all your people, anywhere
Jostle's iOS and Android apps give your people an engaging intranet experience wherever they are.
JostleTV broadcasts news and updates to those difficult-to-reach areas like lunch rooms, meeting rooms, and the factory floor.
We're committed to your success
More than anything, we want to see you and your intranet succeed. So we'll walk you through how to set up and launch your intranet during our onboarding process, free of charge. And we'll share best practices with you and be there whenever you need help.
Want to learn more? Read about our onboarding process.