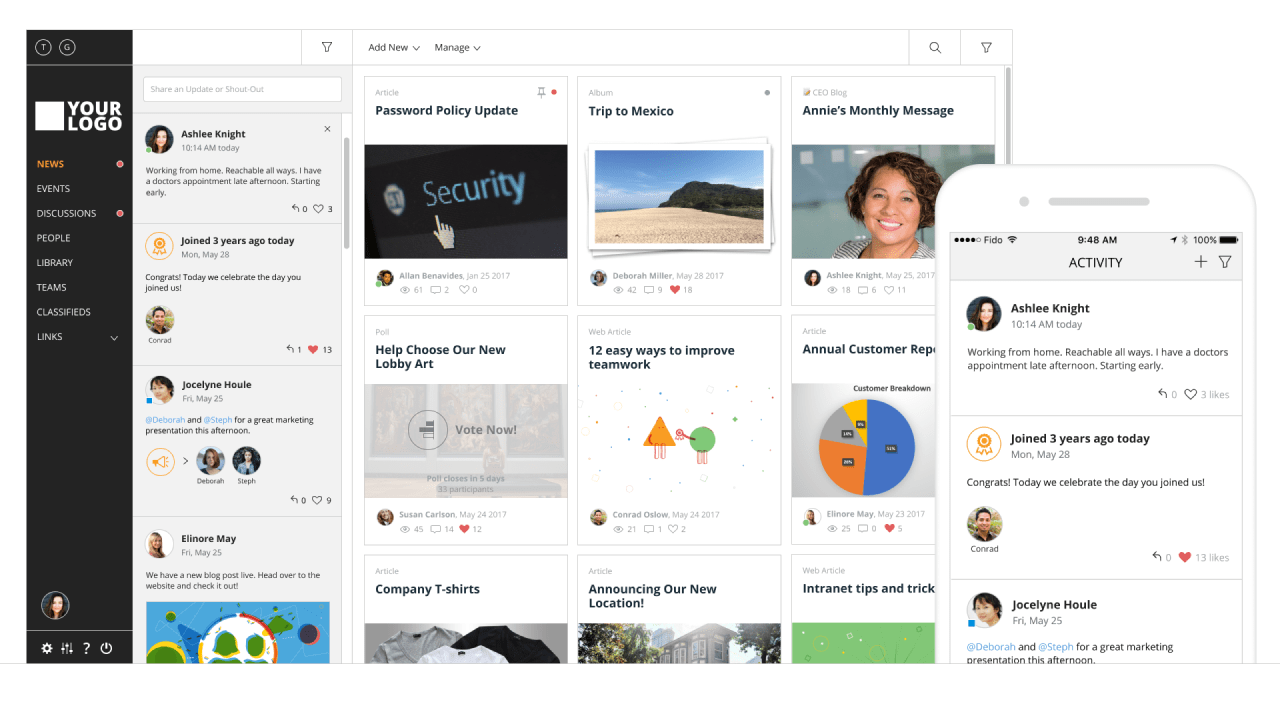 Watch our 2 minute product tour
Connect your workplace with Jostle.
An intranet that'll be the go-to place for everyone in your organization.
Explore the platform
Need more? Visit our Features page
Why we're different
Intranets are usually cluttered and hard to navigate. But our unique approach keeps content relevant to each user, and our simple navigation makes missing important news a thing of the past.
Our platform is also turnkey and easy to implement. That means you don't have to build anything. And we're constantly advancing our platform. Every two weeks we roll out new features and enhancements to improve your intranet.
Connect all your people, anywhere
Jostle's iOS and Android apps give your people an engaging intranet experience wherever they are.
JostleTV broadcasts news and updates to those difficult-to-reach areas like lunch rooms, meeting rooms, and the factory floor.
We're committed to your success
More than anything, we want to see you and your intranet succeed. So we'll walk you through how to set up and launch your intranet during our onboarding process, free of charge. And we'll share best practices with you and be there whenever you need help.
Want to learn more? Read about our onboarding process.