The quickest way to understand Jostle is to watch this product tour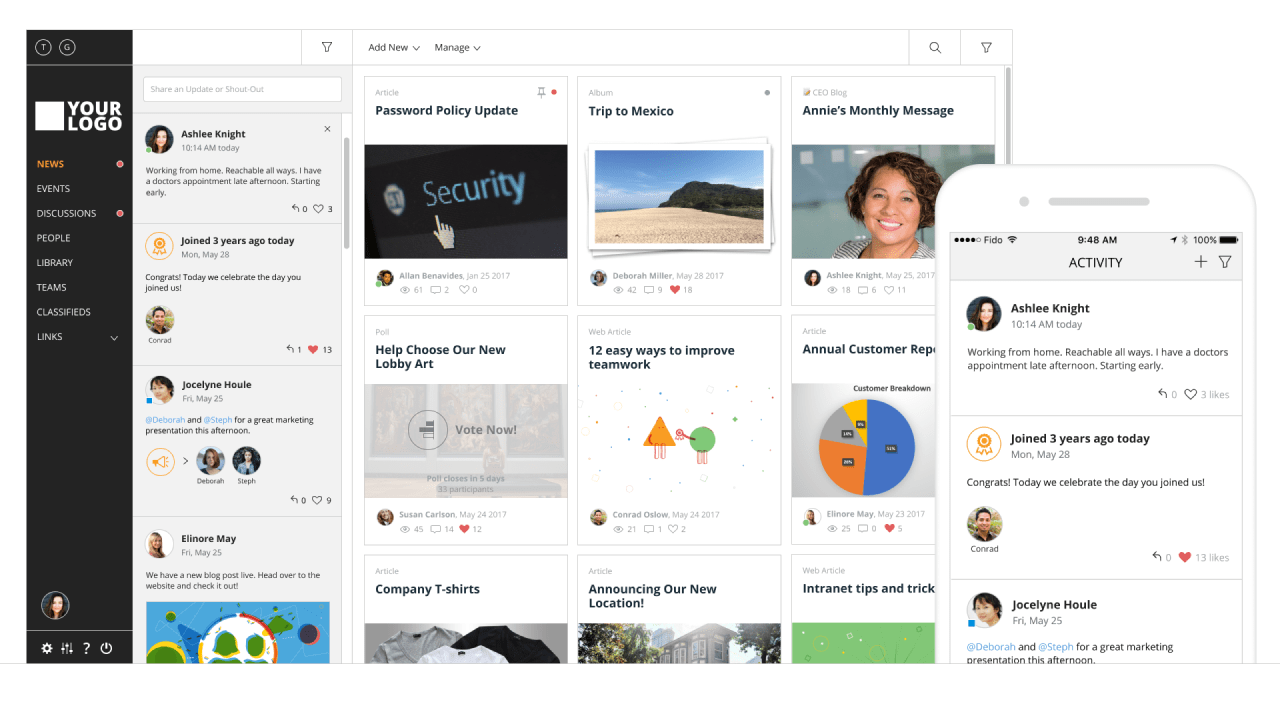 What's Jostle?
It's like your office, but online. It's a lunchroom for remote workers. It's your virtual events space, bulletin board, boardroom, and central filing cabinet, too.
Jostle is where people go to work together, see what's happening, and play a part in their company culture. Where leaders align their workforce, and everyone participates and grows together.
Jostle is more than an intranet. It's your company's go-to place.
Bring your culture to life
Your people want to be a part of something, so they need a place where they can come together. Jostle gives your people a way to speak up, be heard, and help shape their company culture.
Send content to the right people
Intranets usually become a ghost town full of dead files and outdated pages. We designed Jostle to fix this. Our platform lets you target by team, office location, division, or combinations of the above. That way your people only see what's relevant to them.
Connect your people no matter where they are
Our easy to use mobile app functions just like the desktop version so people can stay connected when they're away from their computer.
JostleTV lets you target content to TVs around your workplace so your people in the lunchroom or on the factory floor can stay in the loop.
Connects to other popular apps and tools
Jostle integrates with common tools and apps, from file sharing to single sign-on (SSO). Connect to 1000s of apps with our Zapier integration.
View the complete list of integrations