Jostle Awards 2021 FAQ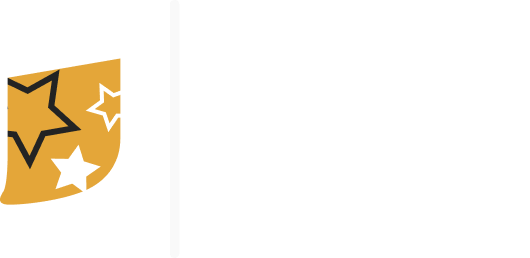 Each year we look forward to celebrating our customers and the ways they're using the Jostle platform to help employees enjoy success at work.
Jostle Awards 2021 FAQ
1. How do I enter Jostle Awards 2021?

It's easy. Visit the Jostle Awards 2021 nomination page, and follow the instructions to complete your online submission. You can save and return to your submission to add information and assets any time before the nomination deadline.

2. Do I have to complete all of the questions in the survey?

No, only the first four questions are mandatory. After that, you can answer any or all of the remaining questions. Feel free to skip ahead and answer only the questions relevant to you.

You can save your submission and return to complete it or edit answers up until the deadline. Simply click the save icon below the progress bar and enter your email address to receive an edit link.

Once you're done, hit 'review and submit'!

3. Who can enter the Jostle Awards?

Any Jostle customer who has a launched Jostle instance may enter.

4. What are the Jostle Awards 2021 categories?

All nominations will be reviewed after the submission deadline. At that time, we'll determine the relevant categories and then the winners in each.

5. What should we cover in our submission responses?

We're looking for short, snappy answers that illustrate your success in no more than 1200 characters. An example of this might be:

Q: Is there anyone you'd like to recognize for their outstanding contribution to your Jostle platform? For example, your executive team, champions, or contributors. If so, tell us about them.

A: We'd like to nominate Jane Appleseed because she's been an extremely passionate advocate for the Jostle platform from day one. She's been instrumental in the organization's adoption of our new employee platform, going above and beyond to ensure its success. Here's how:

Jane was the one who realized we needed a communication platform. She did the research, found Jostle, and took it to our leadership team. She championed it from the start.
Our launch was a great success, thanks to Jane. She put a great Events Team together and hashed out all the details. Her enthusiasm got the team pumped up, and this had a domino effect at the launch.
Jane set up a Discussion group—"How can I help?"—which allowed everyone to post any questions they had about the platform.
Jane gives back to Jostle. When she notices small, achievable improvements, she will reach out to the Jostle Customer Success team and provide her feedback and ideas.

If there's additional content or supporting assets that you'd like to share to demonstrate a particular project, initiative, or aspect of your Jostle instance, you can use the final question to attach up to 10 supporting assets. This could include additional written content, photographs, videos, screenshots, slidedecks, etc., to illustrate your story.

6. What are the benefits of winning a Jostle Award?

Glory. Yes—pure, sweet recognition of hours of hard work and commitment to building and elevating your workplace communications, culture, and connections.
Validation. An endorsement of the triumphant changes in your workplace leads to internal validation and more support for existing/future efforts.
Opportunity. Being part of the Jostle Awards gives you a platform for conversation and communication, inside and outside your business.
Celebration. Who doesn't love a good celebration? Winning an award is a fantastic reason to bring your team together and be proud of what you've achieved—and have some fun at the same time.

7. What are the steps and key dates for this year's Awards program?

Step 1: Complete the simple online survey. You can save and return to your survey to add information and assets any time before the nomination deadline at 5pm Pacific on February 18, 2022.

Step 2: We'll review all entries and define the award categories.

Step 3: A winner will be selected in each category.

Step 4: Hooray! We'll announce the outcome online, send goodies to winners, and have a party to celebrate our customers.

8. What will I need to provide if I'm a winner?

We aim to keep the program simple to make it as easy as possible to participate. If you're a winner, we'll ask you to share the following with us:

Company spokesperson quote and headshot
Possible clarification and request for additional information to fully capture your story

9. Where can I see Jostle Awards winners and finalists from previous years?

We celebrate and recognize every Awards cohort on our website. Check out our list of winners and finalists by year.

10. Who can I speak to if I need help with my nomination?

We'd love to help you shine. Reach out to Sabrina via awards@jostle.me or chat directly with your Customer Success Manager.

Good luck and thank you for participating in Jostle Awards 2021!