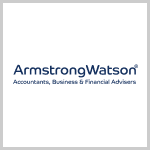 Armstrong Watson accountancy firm averts communication challenges
After an essential reshuffle at Armstrong Watson (AW), the accountancy firm faced potentially significant communication challenges. The reshuffle created 14 different offices, virtual teams, and many people were no longer in the same office as their team leader. AW needed a smart way to keep their dynamic teams up to date with regulation changes and a simple way to share knowledge. The Jostle platform has helped them do just that.
"Sometimes numbers speak louder than words. After getting the Jostle platform, our employee survey showed that 'communication within the firm' had a net increase!"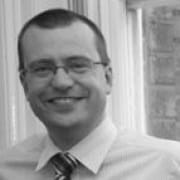 Toby Woodhead
Solution Architect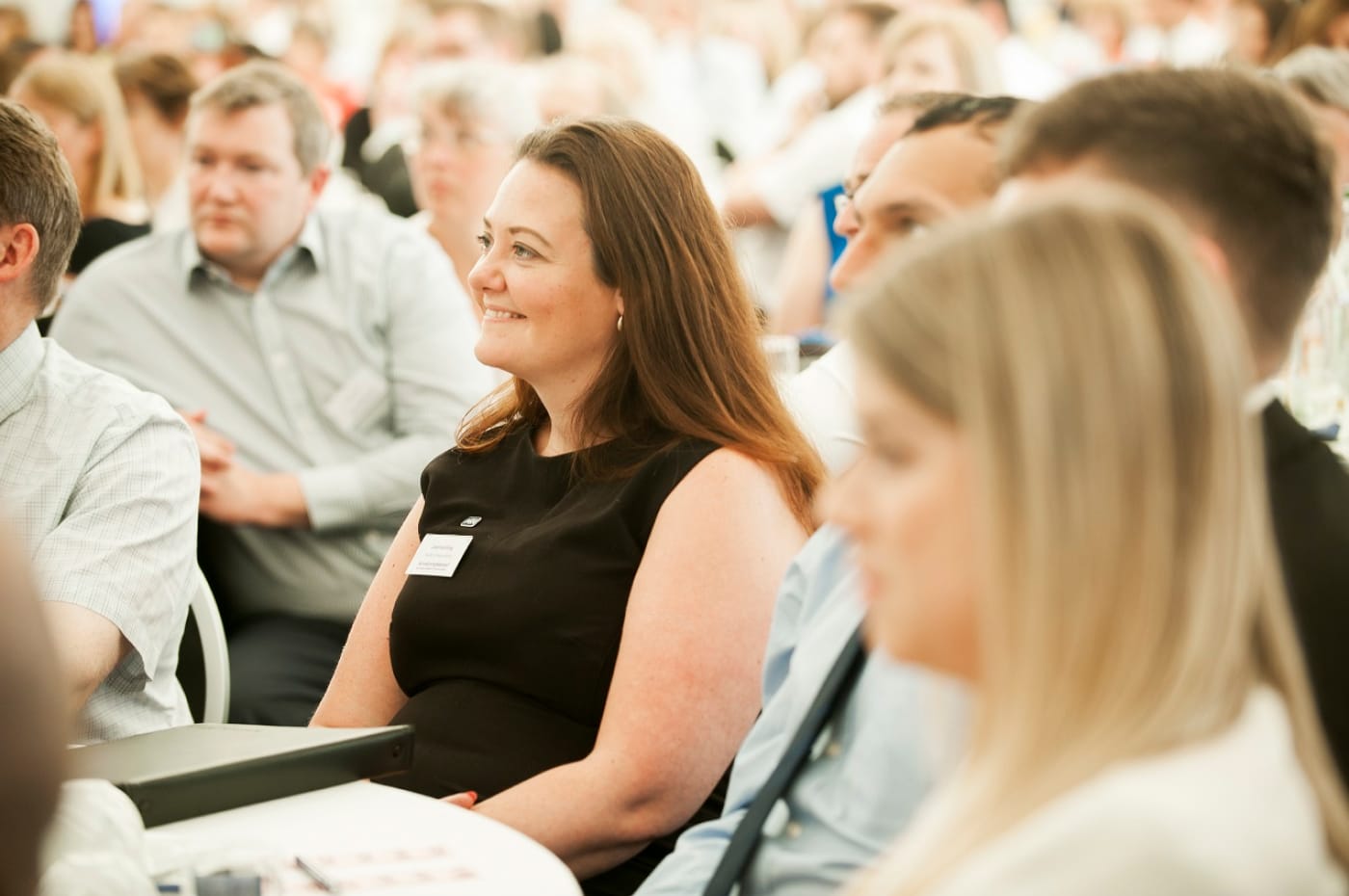 Woman watching a presentation
Challenges
AW faced three core communication challenges. Here's what Toby Woodhead, Solution Architect at AW, shared with us:
Clear communication
"Keeping the team engaged and connected was our biggest internal challenge. Our employee surveys regularly raised communication as one of our biggest issues."
Relevant updates
"As an accountancy practice, we need to continuously inform the team of changes to regulations and our own internal processes; sending these updates by email means that if you weren't part of the team when the change happened, you aren't informed."
Employee recognition
"Worst of all, we didn't have a mechanism to properly celebrate our successes, business and personal! We used to send a weekly email update to the whole team, but the successes were often hidden in the depths of the text."
"Saying a quick a well done or highlighting an example of going that one step beyond was almost never done."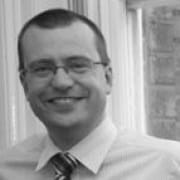 Toby Woodhead
Solution Architect
Solution
Getting leadership to buy in at the beginning of the rollout was essential to AW's success. Their leaders lead by example to keep updates relevant. As Toby puts it, "once the CEO started posting both News articles and Shout-Outs, the rest of the team followed." Soon, employees were using Jostle to recognize each other's achievements and create a culture of success in their organization.
AW also created an education piece to reinforce the message that Jostle was the go-to place to spread information, and discourage the use of email to clear up communication effectively.
AW chose to make Jostle the company homepage, so it's the first thing anyone sees when they open a web browser. This move helped people adopt it as their go-to place for communication, encouraged participation, and got everyone in one place to read important updates.
"The management team have increased the volume of their communications now that they have a simple channel to use."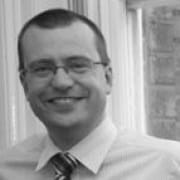 Toby Woodhead
Solution Architect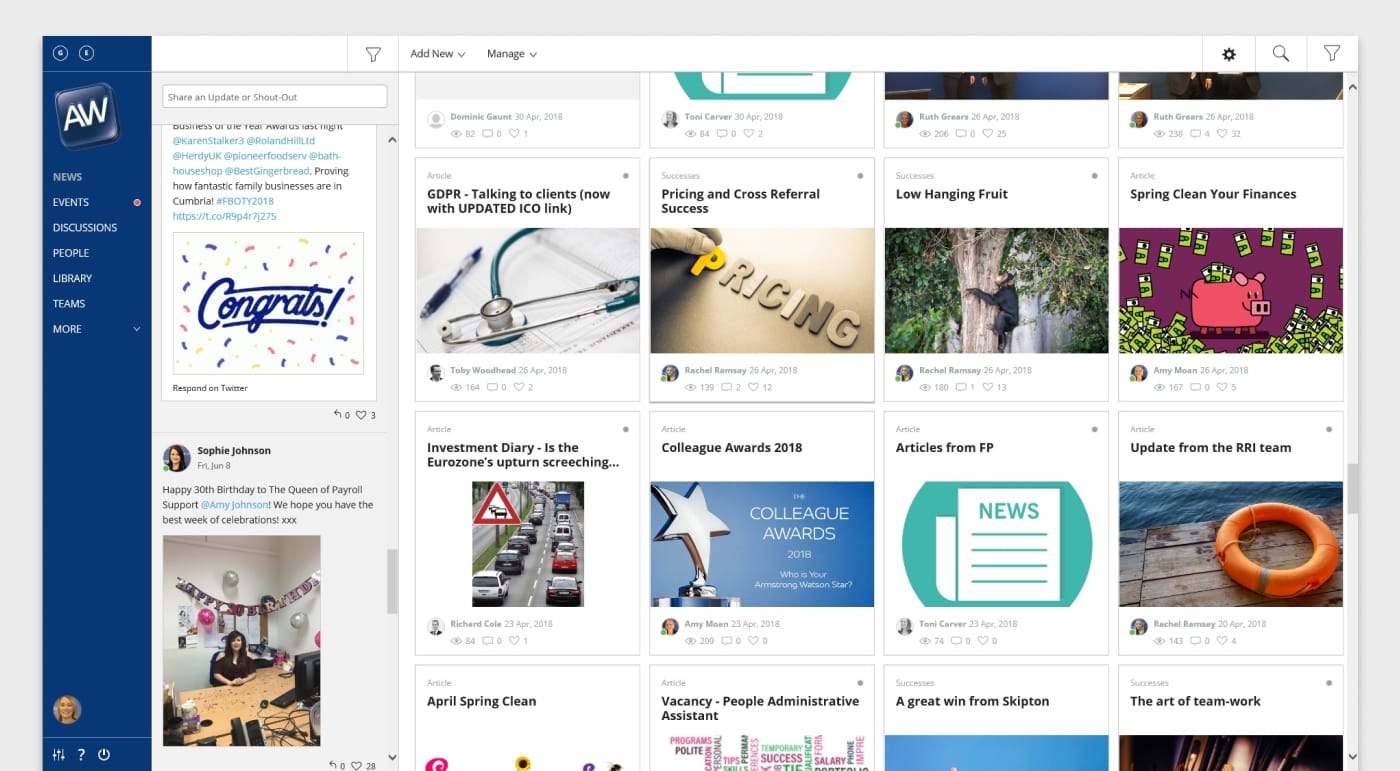 AW employees use the News feed to share knowledge and information
Results
Greater organizational understanding
Employees better understand what's going on and what direction the company is heading in. "Partly this is because Jostle centralizes all our information into a single place and makes it easy to consume, but it's also because the management team have increased the volume of their communications now that they have a simple channel to use."
Employees are enabled with the information they need
"Due to the nature of the platform's News feed, we have a growing bank of knowledge articles that can be easily searched by anyone. Individuals can access previously published articles, which hold useful information, even if they've just joined the team."
Recognition and celebration has increased
"One of the elements that's growing is the use of the Activity feed to celebrate personal achievements. People have embraced it as a great way of saying well done or thank you to others."
Create a culture of success at your organization Get demo