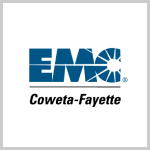 Coweta-Fayette EMC breaks down information silos with Jostle
Electric provider Coweta-Fayette EMC discovered that many employees felt information wasn't flowing through their organization. They believed it was being unfairly hoarded or not making its way to all employees. Coweta-Fayette picked the Jostle platform to improve clarity and transparency.
"Our Jostle platform—called The Grid—is a game changer for us. We're connecting employees in corporate headquarters, district offices, and in the field. It's been a steady climb, and we're excited to see it progressing so quickly."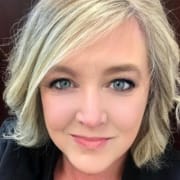 Chellie Phillips
VP of Communications and PR
Challenges
Based on cross-department conversations, it became apparent that employees felt information wasn't funneling throughout the cooperative from department to department. Instead, there was a feeling that some supervisors hoarded information and only shared it with specific employees. There was also a divide identified between personnel who worked in the corporate headquarters and district offices as well as those who were in the field most of the day.
Solution
The CEO and VP-level leadership team committed to changing the perception that information wasn't shared or that only limited people had access to what was happening in the organization.
Their leadership team formed a committee to evaluate tools that would allow better communication between all departments and office locations. The committee found and recommended the Jostle platform.
"We rolled out Jostle during a lunch and learn event. The day featured a look into the future of the electric industry, as well as our internal communication," shared Chellie.
"We gave a live demo on the big screen showing a desktop experience and created wallet cards with information on how to use and download the mobile app."
"Everyone bought into our new platform and have been championing it since the beginning."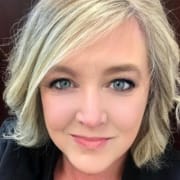 Chellie Phillips
VP of Communications and PR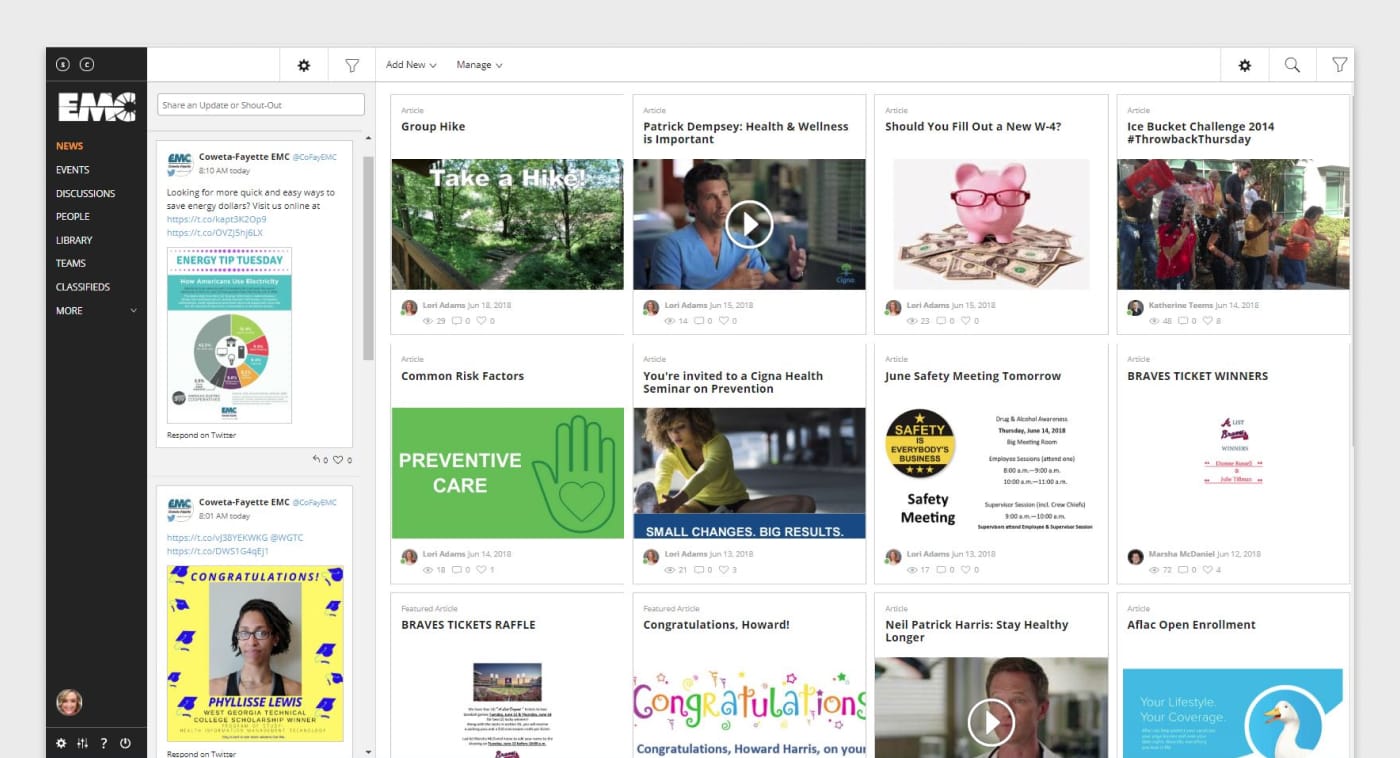 Coweta-Fayette's people openly share news on The Grid.
Results
Coweta-Fayette launched Jostle (which they named "The Grid") to be a source of information for all 208 employees. Employees use it to send birthday wishes, celebrate service anniversaries, and send Shout-Outs to recognize co-workers for noteworthy accomplishments.
News is one of the most visited areas on The Grid thanks to the Communications and HR teams who post regular updates on local, statewide, and national news; policy changes; meeting updates; promotions; job postings; and other fun activities.
Coweta-Fayette achieved impressive employee adoption for The Grid, and transparent information has steadily increased. Chellie said:
"We now have a place where everyone can reliably access information, and they don't have to rely on someone else to get it for them. Participation has climbed steadily, and we hope to continue to grow participation through our communication activities."
Enable every employee at your organization with Jostle Get demo