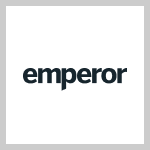 Emperor loves Jostle so much—they're selling it too!
Emperor is one of the UK's leading employee-owned creative consultancies, specializing in reporting, engagement, and brand communications. In 2018, after growing from 120 to 200 employees and opening two new offices, Emperor realized their intranet was no longer meeting their needs. They began searching for a fresh approach for their internal communications; a platform that could connect offices in all regions, engage their people, and inspire creativity. After extensive review, they knew Jostle's employee success platform was best suited for their requirements.
Here are some of the ways Emperor uses Jostle to connect all five of their offices and enable success:
News & Activity eliminated virtually all company-wide emails. Now, News and Activity have become the place to celebrate client wins and activities across the company. And with Polls, their team could gather instant employee feedback on everything from when to hold internal events to what should be stocked in their office kitchen!
Library & Links are key features that enable employees to find what they need to get their work done. In Library, staff can easily find portfolios of past work, case studies, templates, and current resources for pitches. They trained more people on adding and managing documents within Library so that content was always available and up to date. Links direct employees to key external company-wide destinations, including their company Vimeo Portfolio, client lists, and invoicing software.
Discussions is a space for getting work done and engaging in casual conversation with a colleague, from chats on topics of interest (like podcasts), sharing quick updates on projects or charity efforts, and exchanging in-department information. Everyone is participating in chats throughout the organization.
Specific campaigns and initiatives to connect their offices and celebrate their company culture are crafted by their platform team. Past campaigns include a well-being initiative that included online meditations, virtual yoga classes, and lunchtime HIIT classes (with recordings saved in the Library for anyone crazy enough to re-take the session).
"New employees are set up with a Jostle profile and taken through the platform features on day one. Access to team and company information is essential in the first few months of any job, and Jostle provides just that."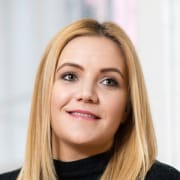 Sarah Eklund
Marketing Manager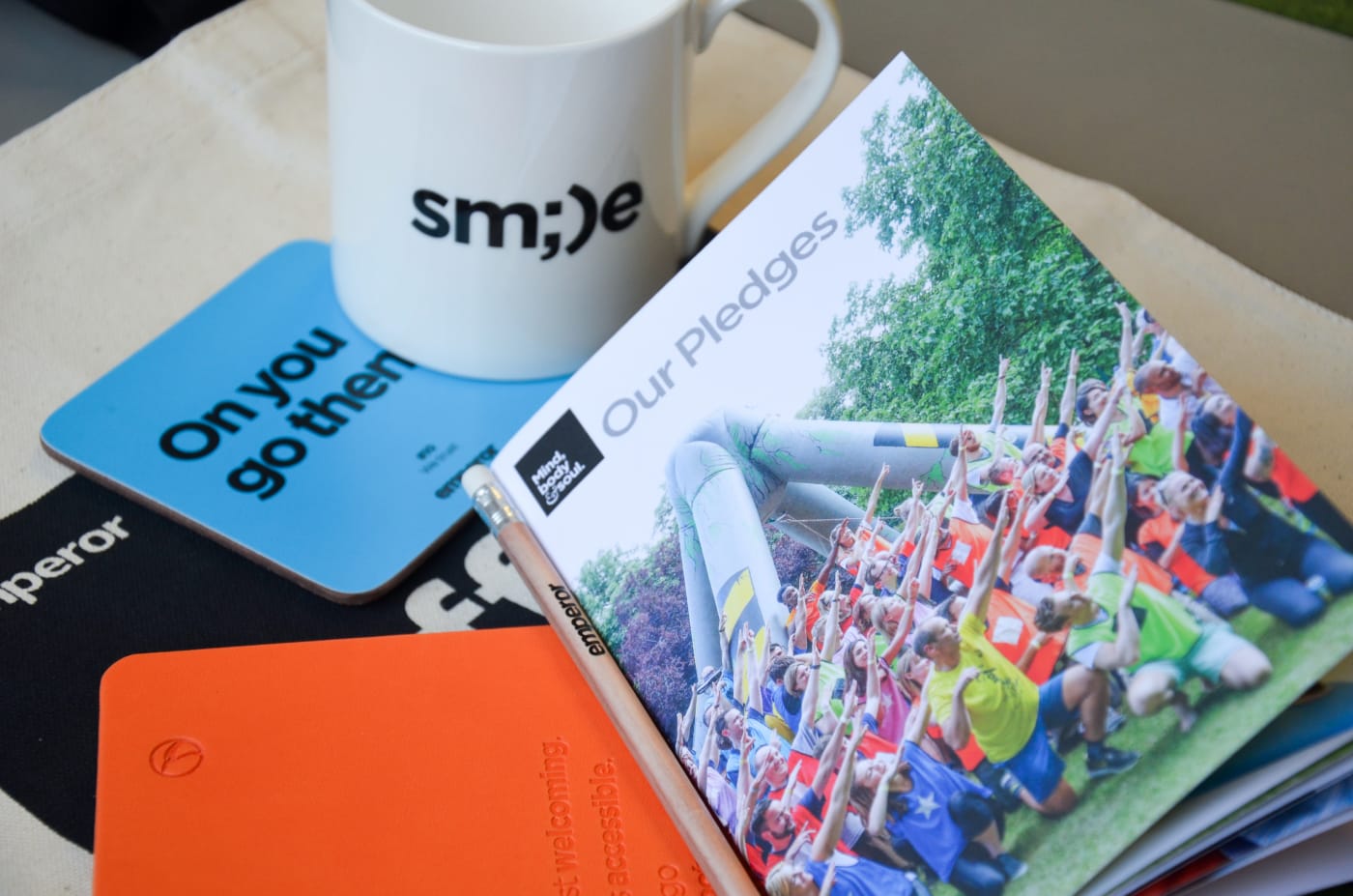 Emperor brand elements
Results
With Jostle, staff at Emperor now have access to company resources anytime, anywhere, which offers them the flexibility to work from any location (like home). Jostle is a central hub for the company, and staff constantly say things like "It's on Jostle!" or "Have you checked Jostle?" when referring to crucial information.
Jostle opened up the flow of information in their organization. Good news is shared and celebrated, so employees know what's happening across the company. This transparency helps employees feel a sense of belonging and pride. Communication from senior staff to junior staff has increased, and the Executive team has a tool to help them share who they are, what they do, and why they do it.
Emperor also credits Jostle for their sense of community across all locations. There's no sense of "us and them" among offices. All five offices feel united as one, and their Jostle platform is their space to express the character and personality of the company's culture. Employees can show up as their whole selves, rather than being defined by their role, office, location, or seniority. It's easy to get to know a colleague in a different office before hopping on a call with them when you see them participating in a Discussion or read their Profile.
"Jostle has allowed us to feel like one company rather than five individual offices. This sense of connection has made our work much more collaborative and integrated."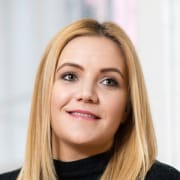 Sarah Eklund
Marketing Manager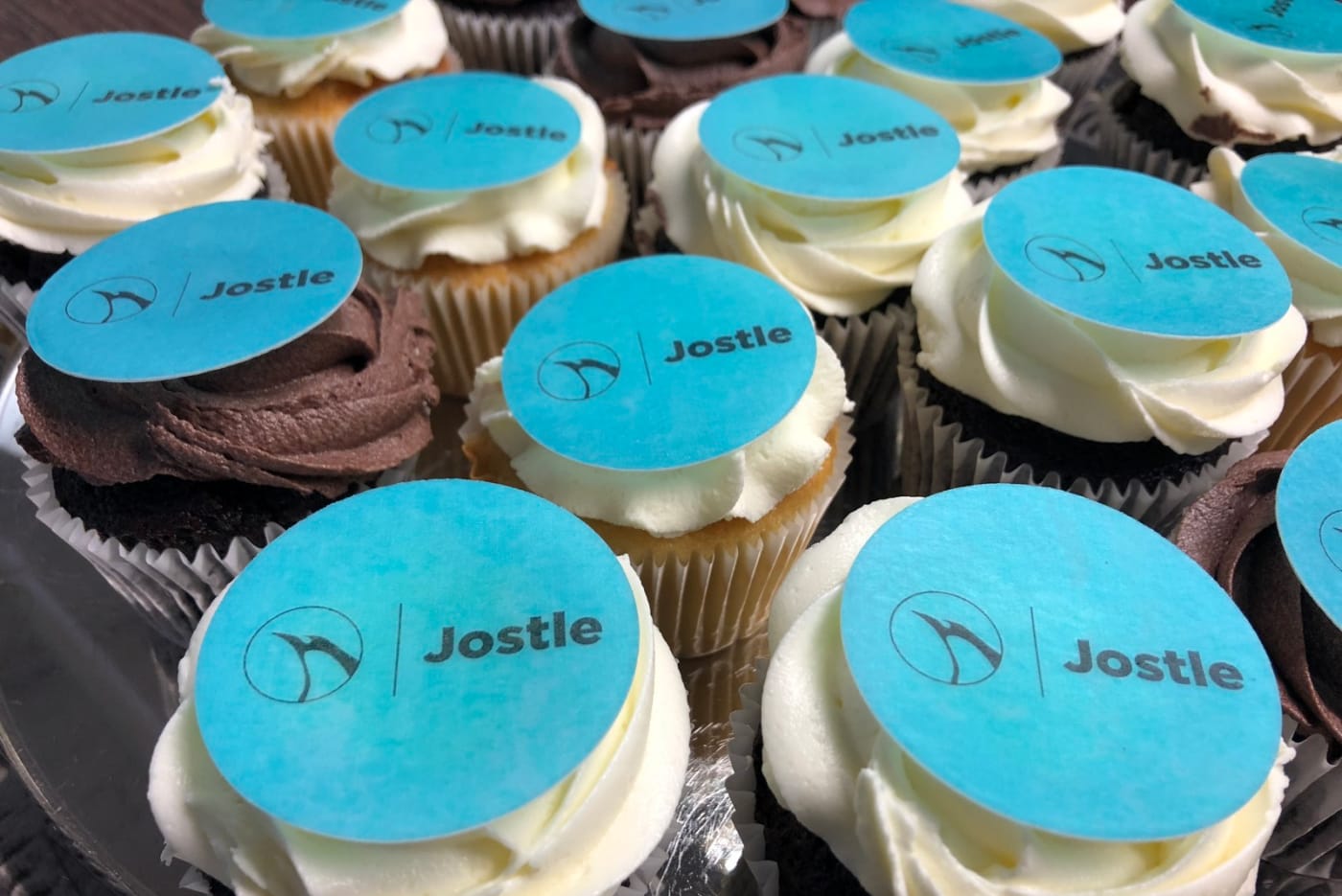 Launch day cupcakes
Leveling up: Jostle Partner
After two years of using Jostle and experiencing such success in connecting and engaging all employees regardless of office location, the team at Emperor wanted to offer Jostle to their customers! They are, after all, in the employee engagement field and have firsthand knowledge of how easy Jostle is to use. That's why they became a Jostle Partner.
"Jostle is the hub where Emperor's employees connect, engage and communicate. It's a space where our unique culture and the personality of our people can shine through. That's why we're thrilled to be a Jostle Partner that helps sell their product to our own customers—we know firsthand what a difference it can make to any organization."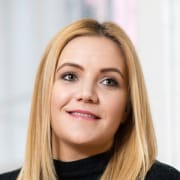 Sarah Eklund
Marketing Manager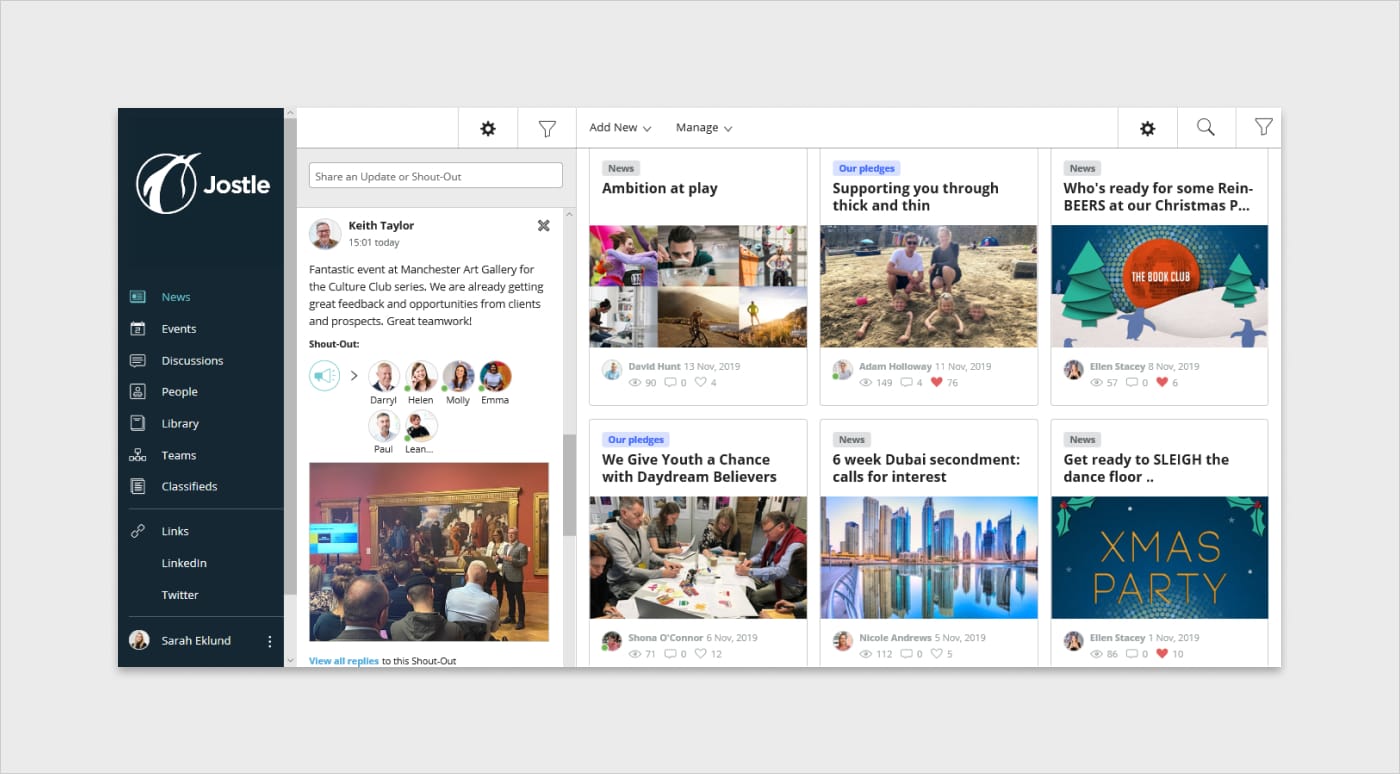 Emperor News View in Jostle