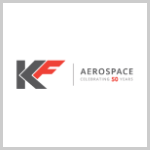 KF Aerospace connects all employees with JostleTV
KF Aerospace (KF Aero) is one of Canada's largest and most advanced aerospace companies, specializing in a wide range of aviation services. They offer aircraft maintenance and modifications, air cargo operations, aircraft leasing, and train pilots for the Royal Canadian Airforce.
Back in 2014, the majority of KF Aero's business was moving overnight deliveries for a courier service. Knowing they were at risk of losing this courier contract and with it a large part of their business, KF Aero wanted to proactively find a tool to make communicating with employees across all 10 locations easier and more reliable. At the time, most employees didn't even have a business email, and posting a memo on the bulletin board (their process at the time) meant leadership was never sure if their messages were being read.
"Before Jostle, most employees at our organization didn't even have emails. Important news just got posted to our bulletin board, and we'd cross our fingers hoping that someone would read it."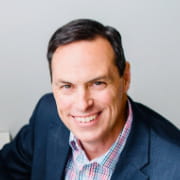 Grant Stevens
VP Corporate Services
If they did lose their courier contract, employees would likely be eager for information from leadership on what comes next for the company. To facilitate this, they needed a tool that would help them deliver this information and improve internal communication. They chose Jostle.
The KF Aero team proactively got their new intranet up and running before the contract was officially lost. Once leadership announced the loss of the courier contract, many employees activated their new intranet account to get the full story and track updates and changes over the 12 month transition period.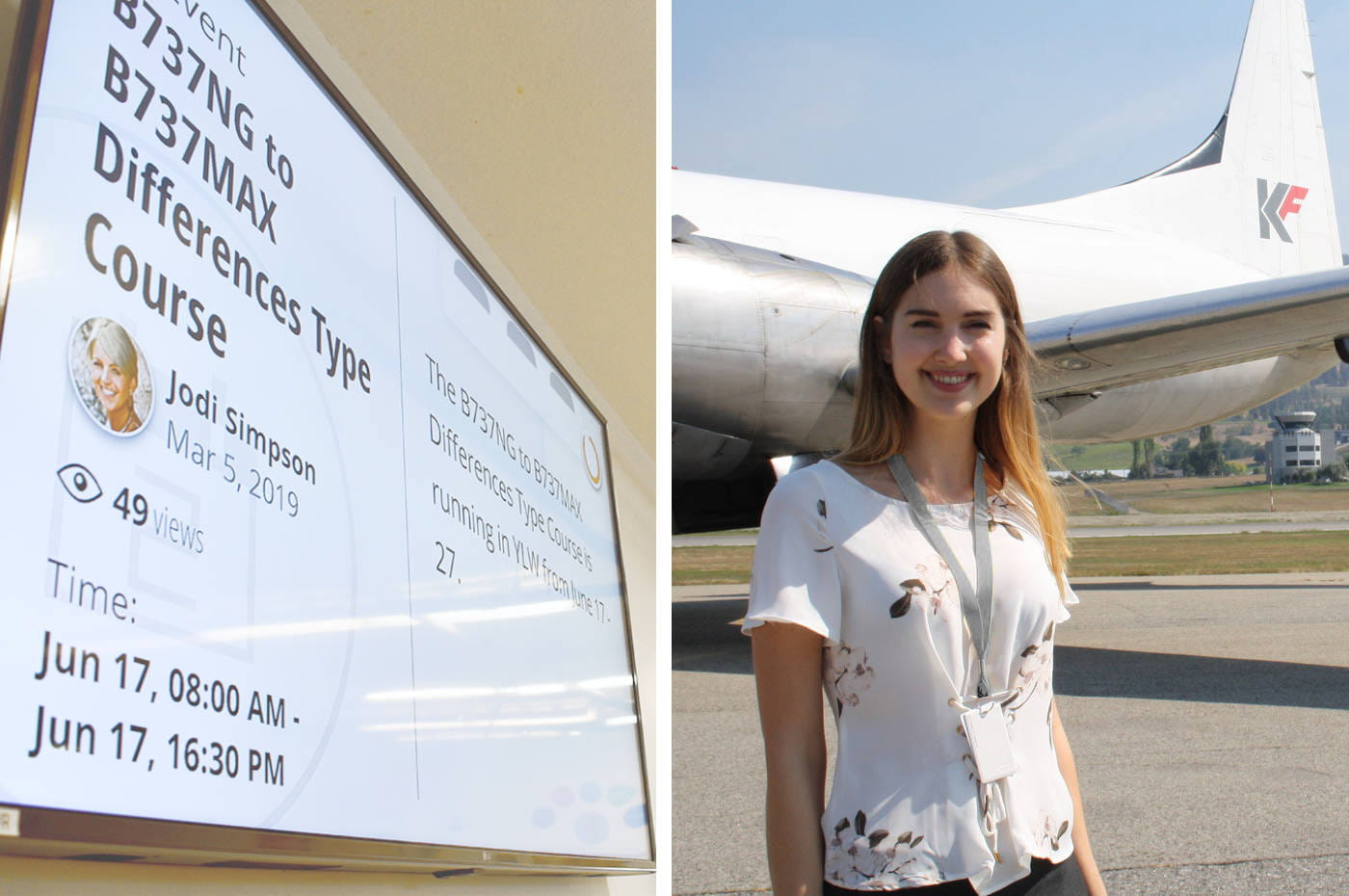 Connecting everyone
With their intranet launched and the fall out from the lost contract concluded, the leadership team's next focus was making sure their skilled workers continued to receive important company information. Of their 1000+ employees, fewer than 200 work from a desk in their day-to-day. The remaining employees are skilled workers who work from the hangar and don't access a computer regularly.
For a long time, getting critical information from their intranet into the hands of all employees was dependent on each location's receptionist. Leadership would flag 5-10 key articles to the receptionist, who would then be responsible for printing these out and leaving them in the lunchroom. These manual notifications started as a bi-weekly run but quickly became a weekly activity.
They wanted a better way to get important information seen by all employees.
A digital reform
With televisions already in the lunchrooms and hangars, an idea was born. Wouldn't it be nice to simply stream their intranet to these TVs? JostleTV did just the job.
The team at KF Aero were one of the pioneer JostleTV users in 2018. Initially, there was some concern from the leadership team that employees may pushback on the idea of having their intranet running all the time. In the end, their concerns were unfounded.
News content, which streamed to the TVs, could easily be adjusted and targeted based on location. This meant employees were only shown stories relevant company-wide or to their location. And the programming of the JostleTV stream was like reading the news headlines. Employees received a clear overview of what's happening at the company through the TVs, but could easily log in and read more if they were interested in the details.
Long gone were the days of printing off articles from their intranet and manually dropping them in the lunchroom.
The results
The team at KF Aero credited JostleTV for three changes they've noticed since launching it:
Increased intranet usage. While you might think you'd see fewer people logging into your intranet when you begin streaming it to common areas, the opposite has proven to be true. More people are logging in when they see a topic they want to know more about, or when they see an Activity post celebrating a colleague's birthday or work anniversary.
Better informed employees. Complaints about the lack of top-down information are now rare as Jostle helped deliver transparency. As they dedicate more time to refining their internal communication strategies, people are increasingly interested in what's happening on their intranet.
Jostle, a mission critical platform. Some of the older staff at KF Aero used to see Jostle as "social media." JostleTV helped adjust their perspective and see that their intranet is a source of vital company information.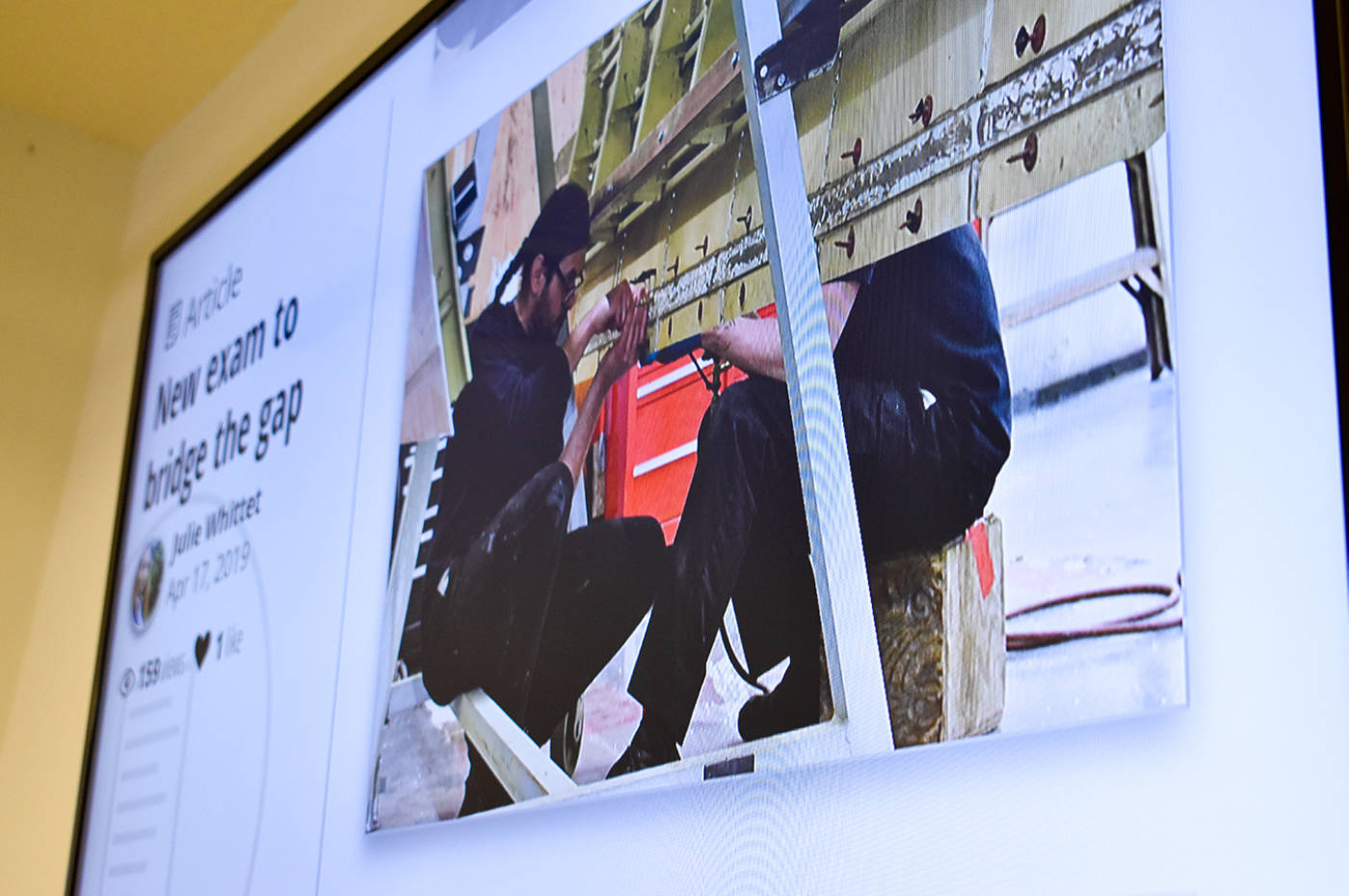 "One of the fears with JostleTV we had was that people wouldn't log in, and it would be hard to measure our metrics. What we discovered was that usership actually increased. Heading out to lunch together, crews would inevitably see the headlines on JostleTV, prompting them to read more on the intranet and share with the rest of the team."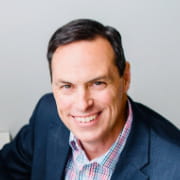 Grant Stevens
VP Corporate Services
If you're considering adding JostleTV to your intranet, the team at KF Aero advised communicating the upcoming change to your staff ahead of time. And don't forget to ask for staff feedback in the first weeks to see how the TVs are being received, if the content is relevant, and if the TVs are in the right spots. Finally, essential for any intranet is a solid content strategy to make sure new content is being shared and there's a balance between the personal and business-focused content.