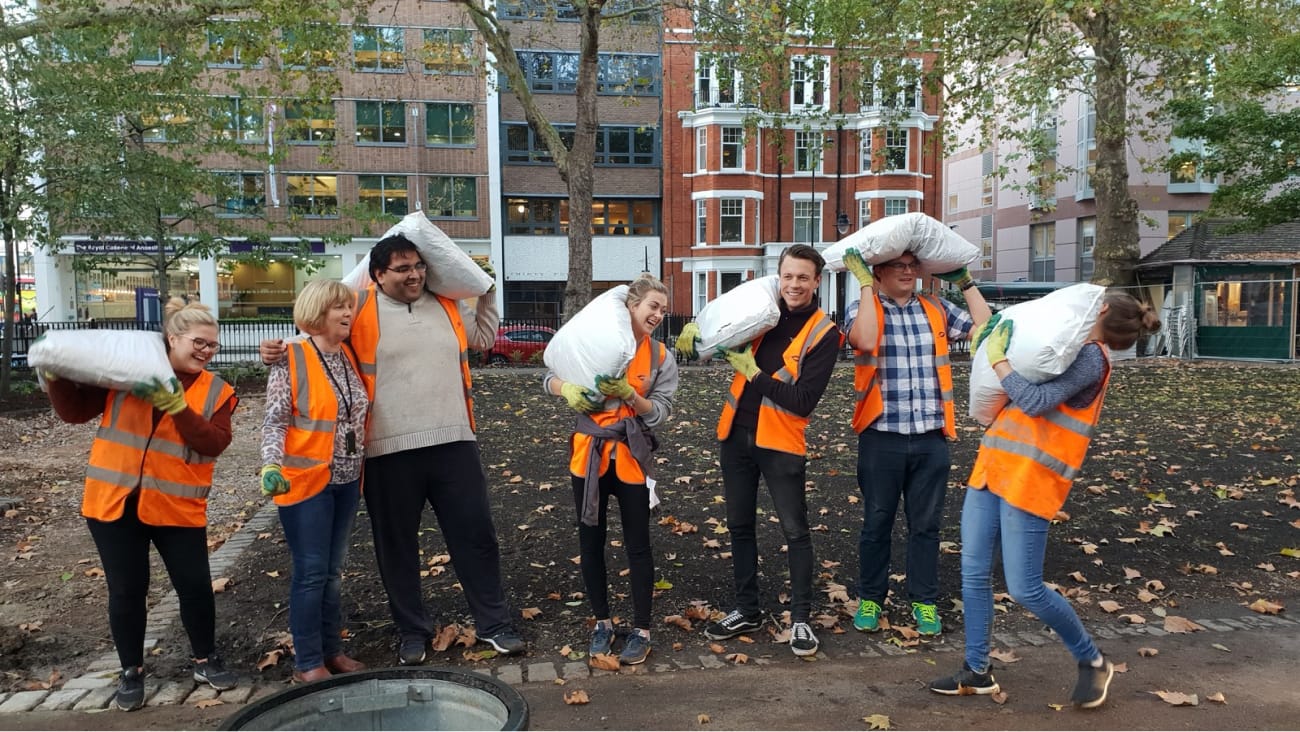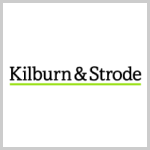 Kilburn & Strode are absolutely obsessed with Jostle
Kilburn & Strode is a premier intellectual property law firm representing clients such as Boeing, Aston Martin, and Netflix. Last year, they moved to a new London headquarters and opened a liaison office in San Francisco. These significant changes were a catalyst for finding an employee platform to stay organized and connected. They found the Jostle platform and haven't looked back.
"We not only have buy-in, we have an absolute obsession with Jostle from our staff."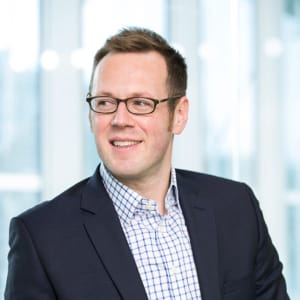 Adam Cohn
Director of Marketing and Business Development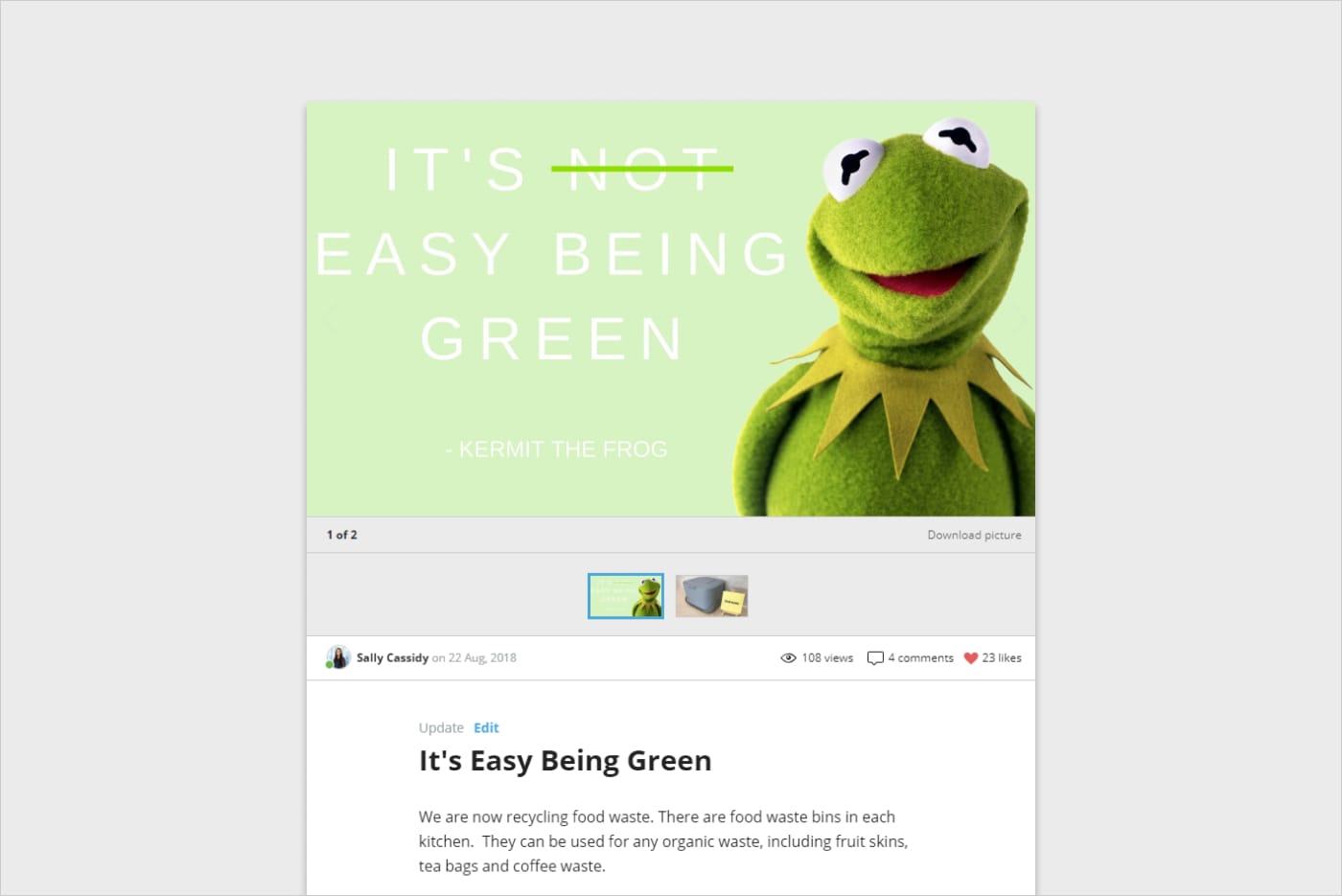 Kilburn & Strode uses their News feed to announce they're going green.
Challenges
As Kilburn & Strode navigated a UK office move and opened a new US office, their international communication needs came into focus.
They highlighted three communication requirements as they set about looking for a new communication tool. Adam Cohn, Director of Marketing and Business Development, shared these with us:
Collaboration
"We're a collaborative firm spread across offices in Europe and the US and will continue to grow. It's in our best interest to continuously improve communication, encourage teamwork, and share knowledge with one another."
Leadership
"It's especially important for staff to receive regular updates from the management team and partners directly, now that we're not all in the same place."
Dynamic
"We needed an employee platform that could move forward with us. Something dynamic and intuitive that could be tailored to our unique business model."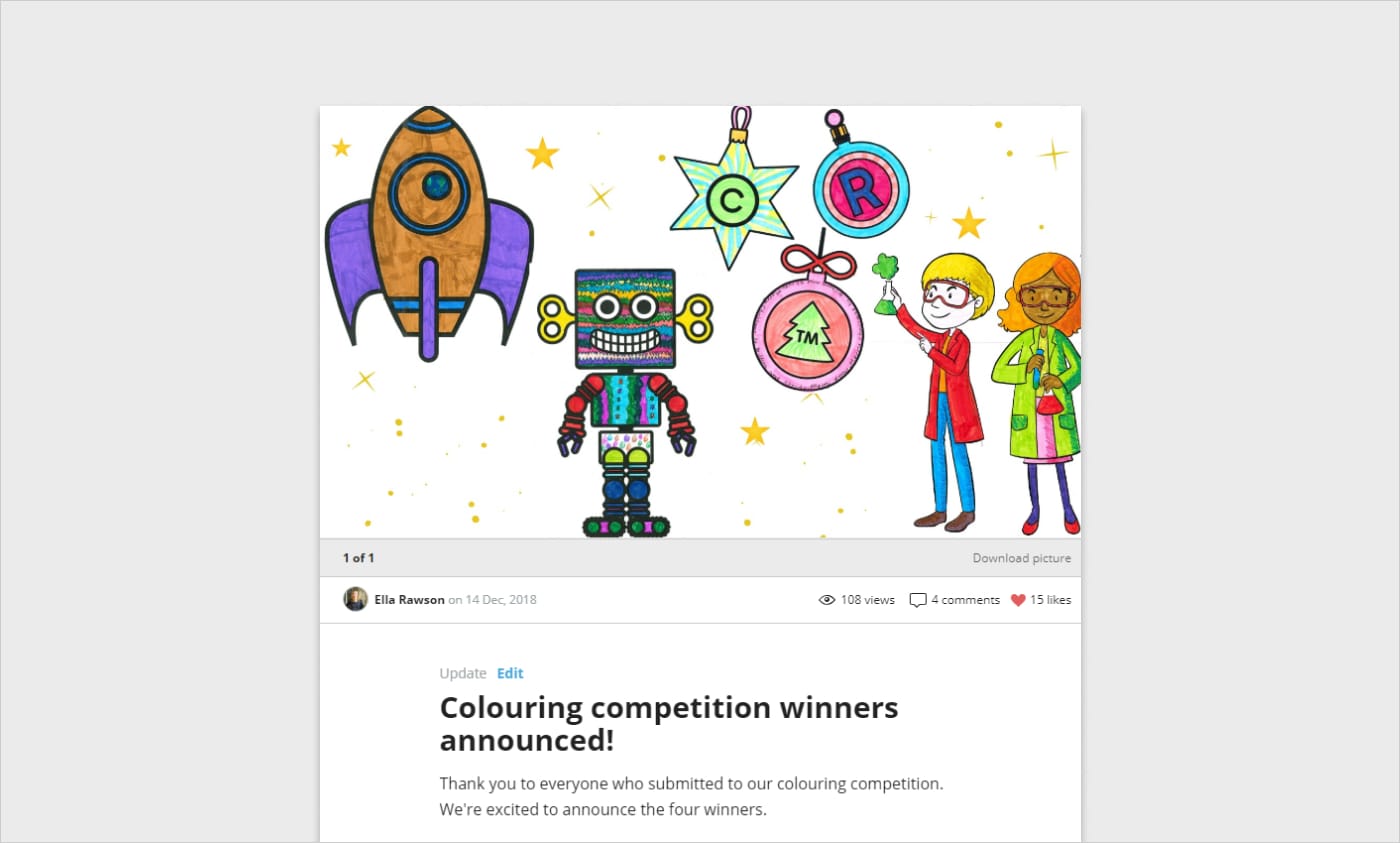 Kilburn & Strode encourages employee participation with its News feed.
Solution
Once Kilburn & Strode had moved from their old, dated system to Jostle and successfully earned staff buy-in, they made the most of its features to help them achieve their goals. Here's what Adam had to say:
Collaboration
"Staff from every level of the company are involved on Jostle: Our managing partner and chairman post Activity updates, Shout-Outs, and photos; and the secretarial staff have recently hosted a 'Take Back Your Lunch' article series, engaging staff on fun ways to break up the workday."
"Many teams have also found the Discussions feature to be a revolutionary feature for work. Our Head of Finance has said: 'I use Discussions to have focused conversations. It means I don't spend time sorting my email inbox as it's all filed in the right place.'"
Leadership
"Our leaders are very active on Jostle, and one of the biggest recognitions for his outstanding contributions would be for Richard Howson, our managing partner, who has been Jostle's biggest cheerleader from the start. He regularly contributes, engages with posts, 'live Jostles' at events, and continually encourages the use of the platform firm-wide."
Dynamic
"The Teams functionality is so useful for our firm as we're divided into practice groups such as electronics, engineering, trademarks, and business support. The fact that Teams allows us to link up cross-practice groups is fantastic. We've also been able to include social clubs and more."
"We knew Jostle would be an improvement from our previous platform and internal newsletter, but we had no idea how much it would change the way we work."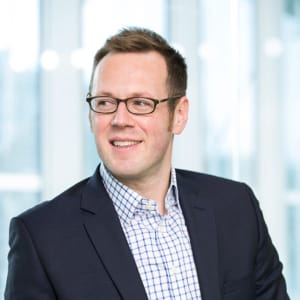 Adam Cohn
Director of Marketing and Business Development
Results
In under 12 months, Jostle has had an astounding effect at Kilburn & Strode.
"Everybody is considerably more up to date and informed with happenings in the firm since the launch of Jostle," said Adam.
A recent Jostle poll, which Kilburn & Strode took to gather feedback from the firm about Jostle, presented some wonderful insights from employees on the platform:
"Excellent that Jostle is all in real-time. The photos are much better, and the content is more detailed. Top of class."
"A great step. A real sense of community."
"I feel more in touch with the firm."
"Love the news items. Colorful and engaging."
"So easy to see and far less intrusive than via email."
Adam went on to share: "We knew Jostle would be an improvement from our previous platform and internal newsletter, but we had no idea how much it would change the way we work, the way we communicate with each other, and ultimately change our workplace.
"We work with some of the most innovative clients in the world, who are working on the most cutting-edge products and technologies. We're proud to have a system that reflects us and our values, and that's fun and interesting for everyone."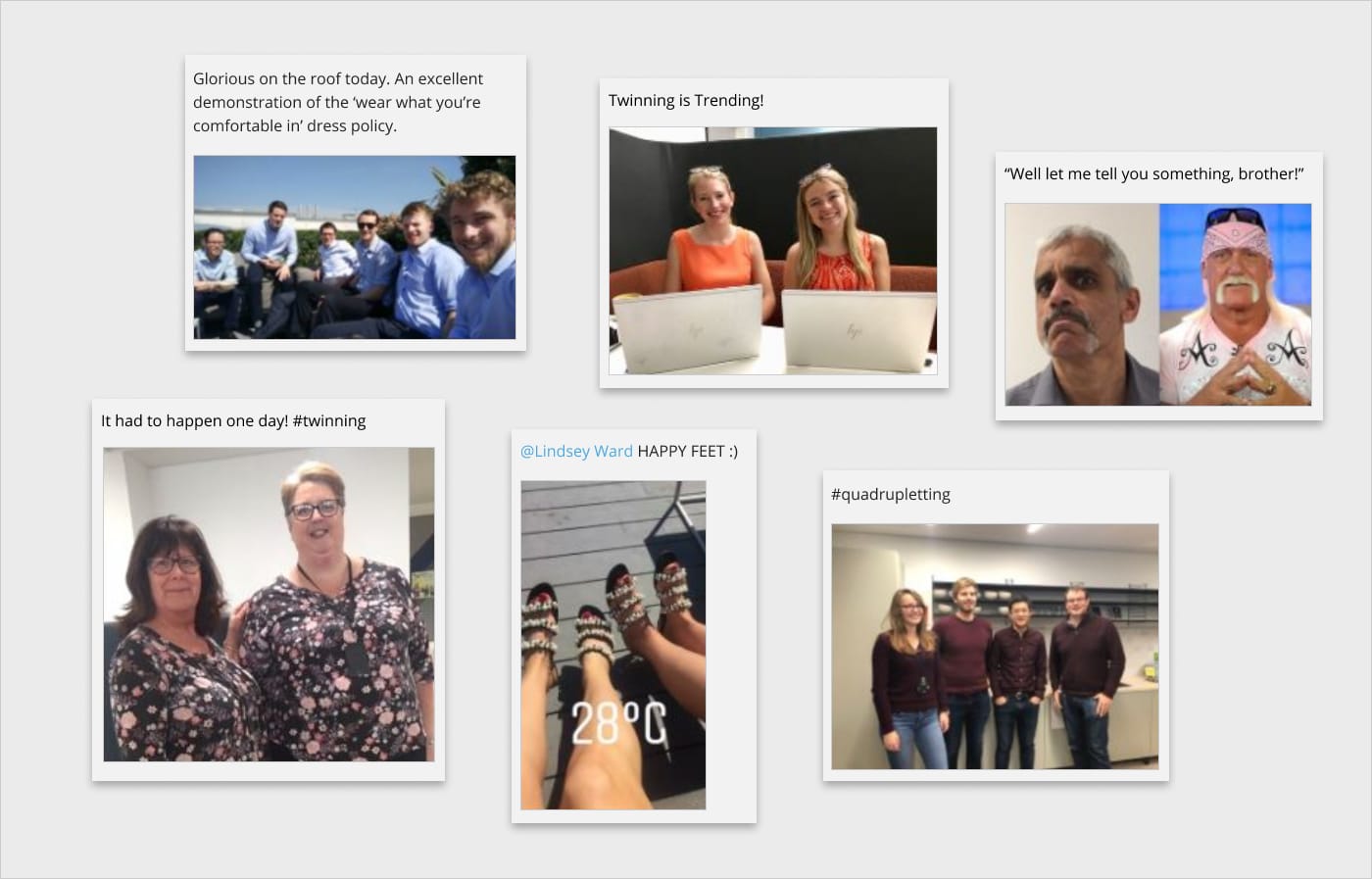 Collaboration and culture bloom at Kilburn & Strode with the right tool.
Navigate company changes with Jostle Get demo