Back to Jostle integrations overview

This integration enables your users to receive Jostle platform notifications from Jostle in their Slack workspace.
Even if your people operate their day-to-day in Slack, you can simply notify them of important company announcements and keep them in the loop.
Get notified in Slack and never miss an important update.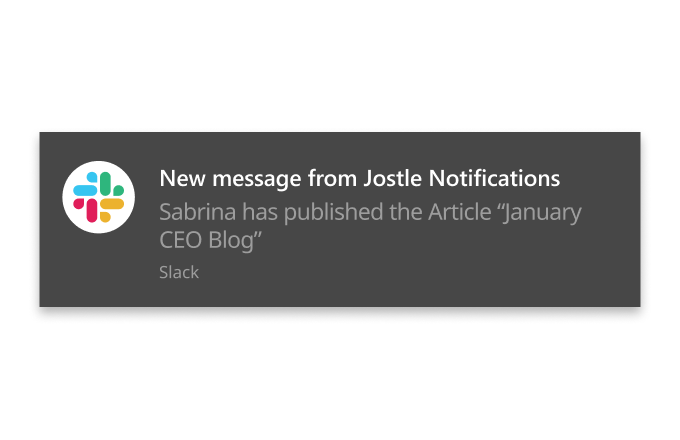 Be notified when important news is published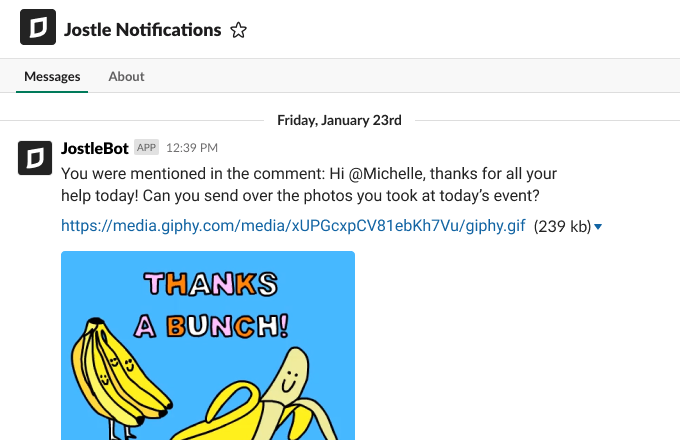 Receive your platform messages in Slack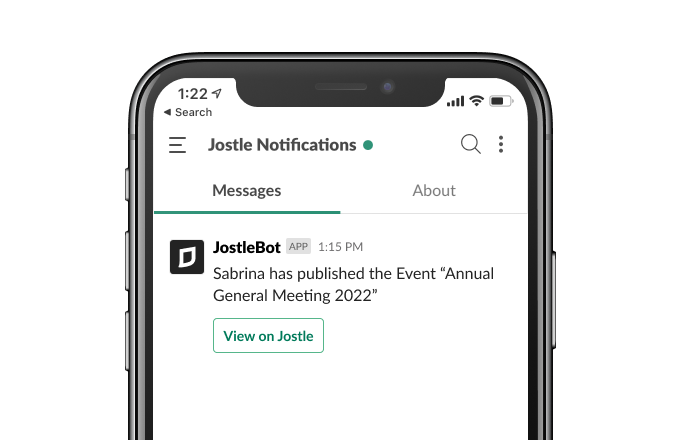 Stay in the loop with upcoming events
Explore some of our other integrations