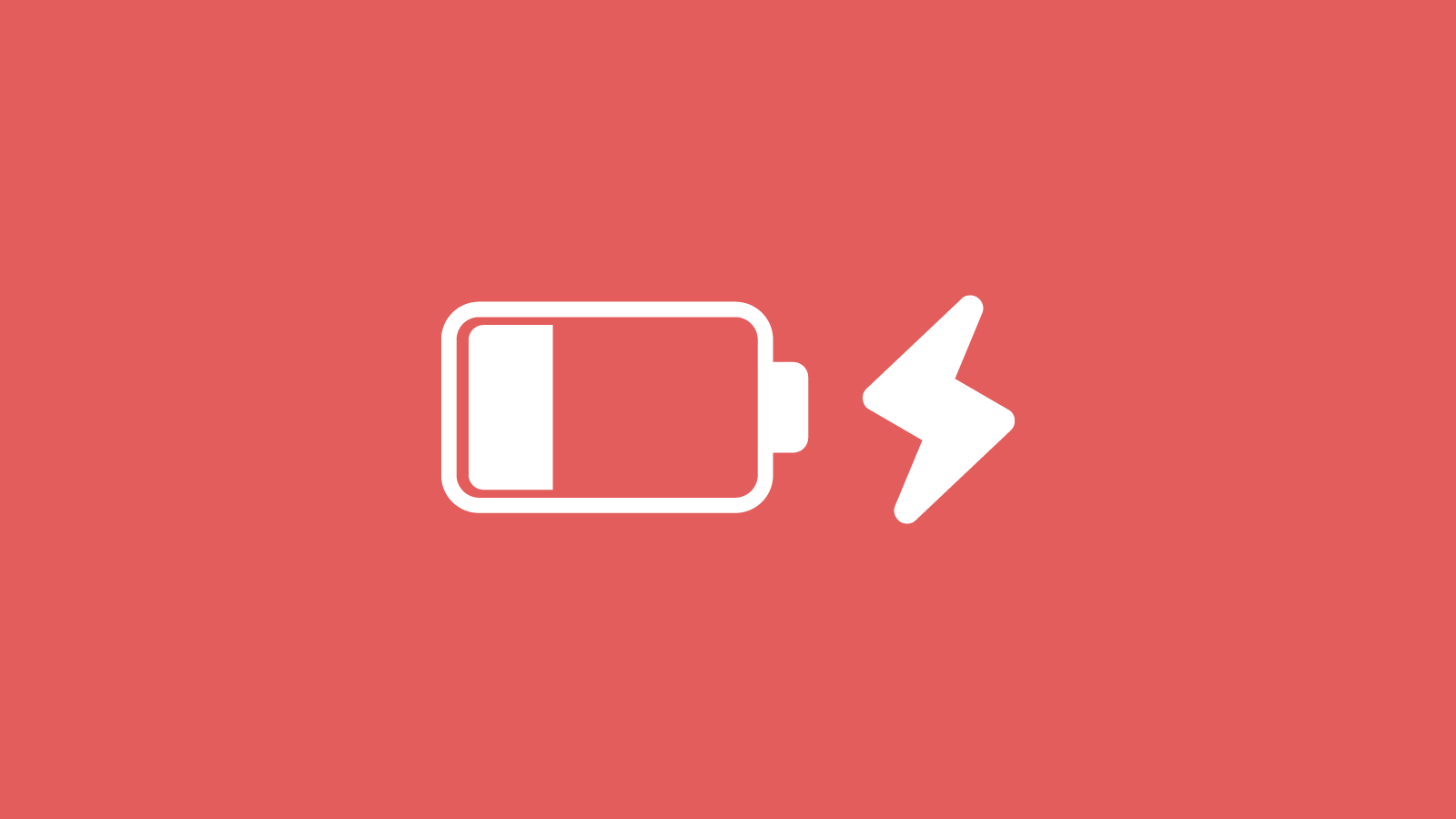 The 6 causes of dead intranets
Be they traditional or social, employee intranet platforms seldom work. And sadly, employee participation rates under 10% are the norm.
Here are six reasons why and how to cure them:
1. Stale content
Problem: Stale content and broken links.
Cure: Ensure content ownership is clear. Make it easy for subject matter experts to publish content, without IT or HTML in the way. Build in tools that make it easy for content owners to spot popular and stale content.
2. Not people focused
Problem: Thinking of your intranet as a content repository not a people engagement platform.
Cure: Great intranets address the human needs of an organization. Your intranet should be a vibrant, go-to place that reflects your workplace culture, celebrates successes, and uncovers hidden expertise.
3. Broken navigation
Problem: Widgets piled on templates piled on links with nowhere to go.
Cure: Lock down your information architecture so that it doesn't get broken by adding this widget on top of that gadget. Implement navigation that exposes information in clear context, without presenting a menu of 101 links.
"Jostle's approach is truly next-generation, delivering work relevance and meaningful engagement with simplicity and elegance."

Danielle Anderson
Harris + Hoole
4. Noise
Problem: Some employees waste time in noisy, cluttered social streams, while others ignore them.
Cure: Social intranet platforms rely on employees commenting in many different activity streams in order to share and discover information. That quickly disperses information into lots of not-always-relevant chatter. Find structured ways to get the right conversations happening with the right people.
5. Poor information targeting
Problem: Everything is published to everybody.
Cure: Find ways to target information to the right team, the right employee category, or the right location. People are busy at work. They don't have time to hunt through information that isn't relevant to them.
6. No one is there
Problem: You can't communicate key information via your intranet platform because no one is there.
Cure: Address the five points above to create a vibrant employee intranet that engages your people and shares your ambitions, stories, and successes. A lively intranet will bring an end to all-company emails and provide a place for everyone to gather and work together.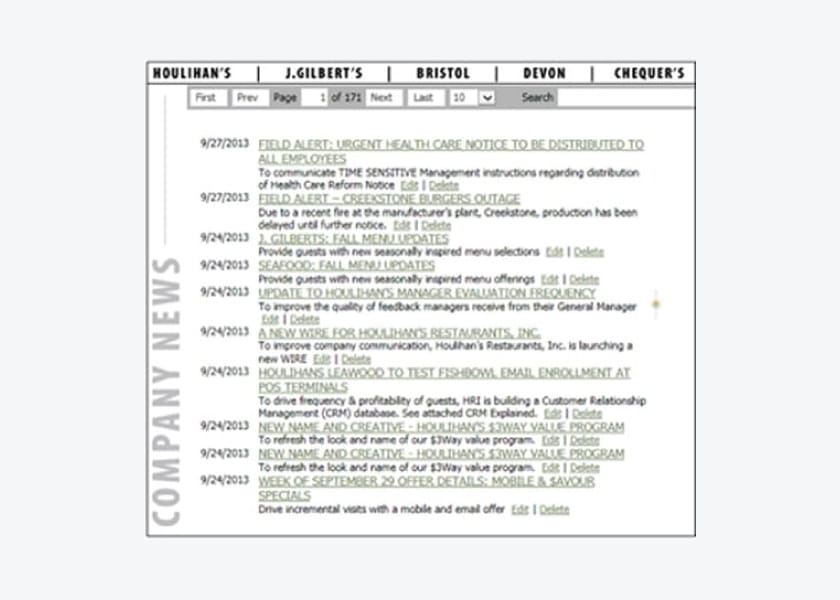 Before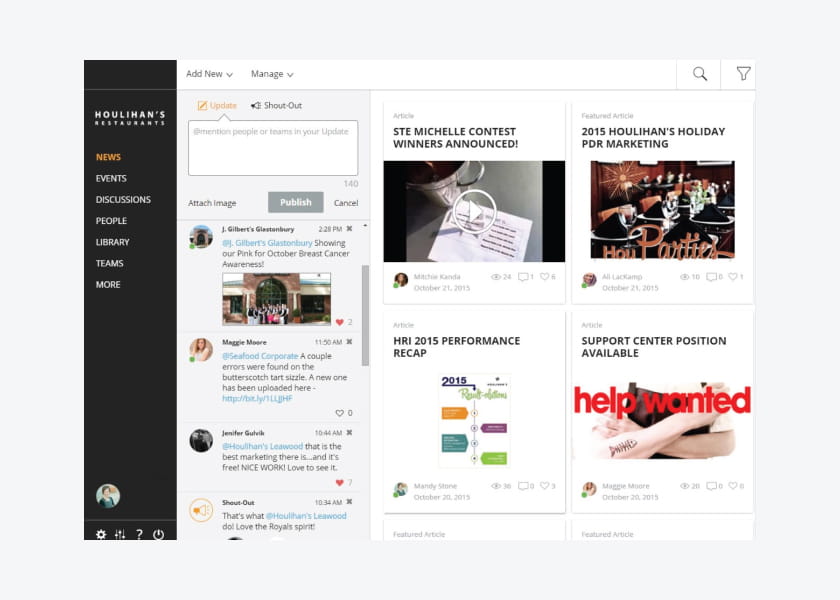 After
Houlihan's Restaurants before & after the cure
Houlihan's and hundreds of other customers around the world have used Jostle's turnkey People Engagement® platform to create living, breathing intranets in a simple and affordable way.
Jostle - the radically better intranet
Jostle's intranet platform makes it easy to implement a social intranet free of all these problems. We deliver intranets with employee participation rates of over 85% (median measured across all our customers). That's 5X industry norms.